UK Plays Down IHT Crackdown Risks; Law Firm Warns Over Avoidance Schemes
Tom Burroughes, Group Editor , London, 12 August 2014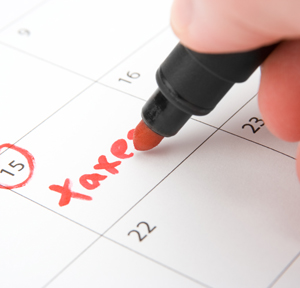 Reports warn of a fresh flurry of anti-avoidance crackdowns by the UK concerning ways of reducing inheritance tax bills. An official has told this publication such fears are exaggerated. A law firm says a new anti-avoidance drive is being launched.

Tax avoidance demands
Law firm Winckworth Sherwood said that 33,000 people are at risk as tax avoidance demands hit doormats this month. It said individuals that have taken part in one or more of the 800 tax avoidance schemes listed by HM Revenue & Customs, the tax authority, in July 2014 can expect to receive demands this month for prompt payment.

Using new powers introduced through the Finance Act 2014, HMRC will start to issue Follower Notices and Accelerated Payment Notices to those it believes have taken part in deliberate tax avoidance schemes, giving people just 90 days to settle demands that could be in excess of £1 million.

"This is the most significant of the many clampdowns by HMRC on those taxpayers that have engaged in tax avoidance schemes and practices. Individuals will be naturally concerned when they receive these demands and it is entirely possible that they will not be able to afford to pay straightaway and face the threat of bankruptcy," Simon Newsham, a partner in the tax team at the law firm, said.

The firm explained that a Follower Notice can be issued by HMRC where it believes there has been a court or tribunal decision in a case that is similar to the tax treatment that has been claimed by the taxpayer. Where a Follower Notice has been issued, the taxpayer will be required to amend their tax return or claim or withdraw any appeal against an HMRC closure notice, assessment or determination.

Accelerated Payment Notices are issued where a taxpayer has entered into a tax avoidance arrangement that has been notified to HMRC under the disclosure of tax avoidance scheme rules (DOTAS) or where a counteraction has taken place under the general anti-avoidance rules (GAAR).

"We expect to see a raft of claims from individual receiving these notices against their advisors who may have encouraged them to participate in these schemes without fully explaining or understanding the risks involved," Newsham said.

The profile of such schemes has risen in recent years, with public figures such as stand-up comedian Jimmy Carr, among others, being pilloried for using forms of tax avoidance. The issue also highlights debate over what is the dividing line between tax evasion, which is a criminal offence under English law, and avoidance, which typically is not. Some figures in the wealth management industry have warned that legitimate tax planning has been rendered unworkable.