M and A
US Asset Management Titan To Acquire UK Fund Firm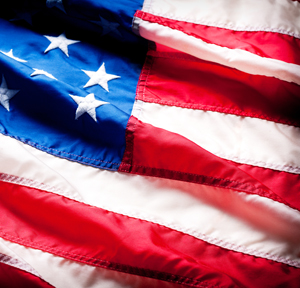 Legg Mason, one of the largest North American asset management houses, has bought UK-based [tag|Martin Currie|]Martin Currie[/tag], the 130-year-old equity specialist.
US-listed Legg Mason, one of the largest North American asset management houses, has bought UK-based Martin Currie, the 130-year-old equity specialist, the firms announced today.
The move will bring across Martin Currie's products in active equity strategies. The firm oversees around $9.8 billion of assets under management, adding to Legg Mason's tally of $704 billion as at the end of June.
The transaction is expected to be "slightly accretive" to Legg Mason's earnings in the first year and is scheduled to close during the fourth quarter of 2014, a statement said. Terms of the transaction were not disclosed. The senior management team at Martin Currie has signed new long-term contracts in conjunction with the transaction.
Martin Currie will become a "core independent investment affiliate" of Legg Mason, along with Brandywine Global, ClearBridge Investments, The Permal Group, QS Investors, Royce & Associates and Western Asset Management.
The merger and acquisition deal is an example of the kind of consolidation happening in parts of the asset management and wealth industries as firms either seek to cut costs by focusing on core activity, or boost market reach through economies of scale.
Australian angle
As part of the deal, Legg Mason Australian Equities, with $2.5 billion in AuM and a 14-person team led by Reece Birtles, will become part of Martin Currie, consistent with Legg Mason's strategy of creating fewer and larger investment affiliates, the statement said.
LMAE is an active Australian equities manager, offering clients strategies that include small-cap, property/infrastructure, income and large-cap value.
These strategies will continue to be managed by the LMAE investment teams.
"Martin Currie's active international equity capabilities fill our largest product gap and are a perfect complement to our existing investment capabilities," Joe Sullivan, president and chief executive of Legg Mason, said.
"Martin Currie is a perfect strategic fit for our growing equity business in Australia, where we see meaningful opportunity," he added.
Legg Mason was advised by JP Morgan Securities and Dechert; Martin Currie was advised by UBS Investment Bank; and the Institutional Selling Group was advised by Herbert Smith Freehills CIS.