Financial Results
Citigroup Logs Rise In Private Banking Revenue; Settles Mortgage Probe With US Government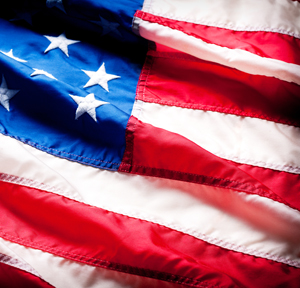 Private banking revenues rose in the second quarter at Citigroup, while the US banking group, as expected, reached a $7 billion settlement to resolve a US probe over sales of mortgage-backed securities.
US-listed Citigroup saw private bank revenues increase 2 per cent for the second quarter to $656 million from the previous year as growth in client volumes was partially offset by the impact of spread compression, the bank said. The bank has also paid $7 billion to resolve a US government probe over mortgage-backed securities.
The bank gave few other details about the performance of its private banking arm in yesterday's results.
Citi reported net income for the second quarter 2014 of $181 million compared to $4.2 billion for the second quarter 2013, while revenues of $19.3 billion declined 6 per cent from the prior-year period.
Excluding CVA/DVA, Citigroup said that revenues fell 3 per cent to $19.4 million from the prior-year period.
The bank said that this decrease was driven by a 5 per cent decline in Citicorp revenues, primarily due to a decline in fixed income markets revenues in institutional clients group and lower US mortgage refinancing activity in North America global consumer banking, partially offset by higher Citi holdings revenues.
"Our businesses showed resilience in the face of an uneven economic environment. During the quarter, we continued to grow loans in our core businesses, reduce operating expenses by simplifying our products and processes and utilize our deferred tax assets," said chief executive of Citi Michael Corbat.
"Despite the significant impact of today's settlement on our net income, our capital position strengthened to an estimated Tier 1 Common ratio of 10.6 per cent on a Basel III basis, and our tangible book value increased," he added.
Settlement
As widely trailed in the media Citigroup has paid $7 billion to US authorities to settle claims that it mislead investors about securities containing toxic mortgages in the run up to the financial crisis.
Under the terms of the settlement Citigroup will pay a total of $4.5 billion in cash and provide $2.5 billion in consumer relief.
Consumer relief includes financing provided for the construction and preservation of affordable housing and mortgage relief.
"This historic penalty is appropriate given the strength of the evidence of the wrongdoing committed by Citi," said Attorney General Eric Holder in a statement.
"The bank's activities contributed mightily to the financial crisis that devastated our economy in 2008. Taken together, we believe the size and scope of this resolution goes beyond what could be considered the mere cost of doing business. Citi is not the first financial institution to be held accountable by this Justice Department, and it will certainly not be the last," Holder added.
The bank has been accused of misrepresenting the quality of mortgage-backed paper sold to investors as house prices plummeted. The aftermath of the 2008 financial crash continues to see considerable litigation as disgruntled investors seek to recover something from the financial rubble.
"The comprehensive settlement announced today with the US Department of Justice, state attorneys general, and the FDIC resolves all pending civil investigations related to our legacy RMBS and CDO underwriting, structuring and issuance activities," chief executive of Citigroup Michael Corbat said in a statement.
"We also have now resolved substantially all of our legacy RMBS and CDO litigation. We believe that this settlement is in the best interests of our shareholders, and allows us to move forward and to focus on the future, not the past," added Corbat.
Following the decision the bank reported a share price rise of 3.02 per cent to $48.42.