Alt Investments
If Hedge Fund Managers Aren't Transparent, Then Kiss Goodbye To Investors - Deutsche Survey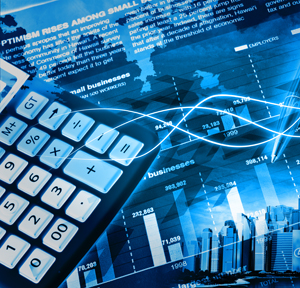 A new survey on the global hedge fund industry and its clients by Deutsche Bank highlights the importance investors attach to transparency.
Investors who don't get clear answers from hedge fund managers will shun them, while operational due diligence oversight is getting stronger across the board, according to a survey of attitudes about the sector.
The biggest reason for investors giving the cold shoulder to hedge funds is when managers refuse to provide clear details of what they do and how, Deutsche Bank said.
The German bank's third annual Operational Due Diligence Survey polled 70 investor entities representing more than $2.72 trillion of money. Respondents included consultants, endowments, public pensions, government organizations, insurance companies, funds of funds, private banks and family offices.
The five most frequently cited red flags for an investor are an unwillingness to provide transparency, inadequate compliance policies, poor segregation of duties, lack of experience in critical roles and inappropriate valuation policies, the report said.
Expenses charged to the fund come under more scrutiny. Some 64 per cent of respondents will investigate miscellaneous expenses and may place limits. Investors don't tolerate costs such as employee compensation, marketing and non-research related travel being charged to the fund, it continued.
The vast majority of operational due diligence teams are willing to provide feedback to managers to enable an investment - While 65 per cent of responding investors have the right to block an investment entirely, 81 per cent are willing to take a consultative approach to allow a manager to remedy a stated deficiency and re-engage with the investor.
Outsourcing of key functions is a more accepted practice for emerging managers – 68 per cent of respondents were willing to invest with emerging managers. Investors are slightly more likely to veto an emerging versus established manager (9 per cent veto rate versus 6 per cent), and will spend more time reviewing daily operations and speaking with senior management including the CIO and fund directors. However they are more accepting of outsourcing key functions.
Valuation is in sharp focus for 38 per cent of responding investors in 2014.
Valuation concerns were a top five reason investors issued a veto over the past year. All respondents indicated they will review a fund's valuation policy during the ODD review and 78 per cent stated they will verify the valuation procedure during the on-site review.
Some 73 per cent of investors will increase their focus on compliance and regulatory frameworks in 2015.