People Moves
Goldman Sachs Appoints New Chief Strategy Officer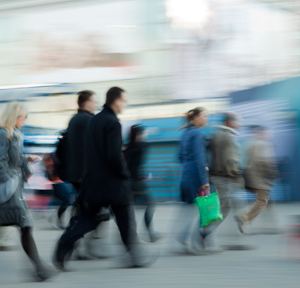 Goldman Sachs has appointed Stephen Scherr chief strategy officer - starting at the beginning of 2015.
Goldman Sachs
has appointed Stephen Scherr as its chief strategy officer in the US - starting at the beginning of 2015, confirming earlier reports he was taking on the role and raising the size of the firm's wealth management and commercial banking arms.
He will replace Andrew Chisholm who retires after 30 years service at the bank. Since 2008, Scherr has been global head of the financing group and in his new role he will help coordinate Goldman's lending business and keep his position as head of Latin America.
"Stephen will work across the firm to develop and drive important growth initiatives as part of the firm's global strategy," Goldman Sachs said in a statement.
For the remainder of the year Chisholm will continue to co-chair the Commitments Committee and after that become an advisory director.
The chief strategy officer calls into the firm's chief executive Lloyd Blankfein.
As reported earlier this week, the US firm is planning to boost the size of its wealth management and commercial banking divisions and this publication understands that a story about this development is accurate. Scherr's promotion is part of this move.