Reports
Deutsche Bank To Raise Around $11 Billion To Support Growth Strategy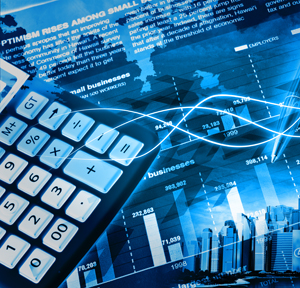 Germany's biggest bank has announced a capital increase worth around $11 billion, as part of a package of measures to deal with changing markets and regulations.
Deutsche Bank yesterday announced a capital increase valued at approximately €8 billion ($11 billion), involving an ex-rights issue of €1.75 billion which is expected to raise €6.3 billion of new equity to fuel growth in areas including wealth management. At the time of writing today, the bank's shares were marginally down on the day.
Via the rights issue, Deutsche Bank said it also expects to issue up to 300 million new shares.
(Ex-rights are shares of stock that are trading but no longer have rights attached - they have either expired, been transferred to another investor or have been exercised.)
In a statement, Deutsche Bank also reaffirmed its commitment to "Strategy 2015+," providing updated financial targets and details of what it described as an accelerated growth strategy.
"The package of measures we are announcing today represents a decisive response to both the challenges and the opportunities in a changing macro-economic, competitive and regulatory environment," said Jürgen Fitschen and Anshu Jain, co-chief executives of Deutsche Bank, yesterday.
Namely, Deutsche Bank has placed approximately 60 million shares at €29.20 each with Paramount Holdings Services, an investment vehicle owned and controlled by Sheikh Hamad Bin Jassim Bin Jabor Al-Thani, former Prime Minister of Qatar, who intends to remain an anchor investor in the firm.
The capital measures will increase the Common Equity Tier 1 ratio by some 230 basis points from 9.5 per cent at the end of the first quarter 2014 to 11.8 per cent, Deutsche said.
According to the Wall Street Journal, the announcement sent Deutsche Bank shares down by 2.8 per cent (yesterday), although stock "pared losses later." The capital increase was, however, largely priced into the stock before the bank's announcement, the WSJ said, citing analysts.
Updated targets
The measures related to Strategy 2015+ enable Deutsche to address challenging operating conditions – including tighter regulatory requirements, the increased cost of compliance and litigation and headwinds in the macro-economic environment – as well as to invest in core business growth opportunities. Namely, the bank has initiated an accelerated growth program in four key areas:
1. The US market through the hiring of senior professionals;
2. Investing around €200 million over the next three years to boost digital capabilities for private and business clients in Germany and Europe;
3. Hiring up to 100 advisory and coverage professionals to support multi-national corporate clients; and
4. Increasing relationship managers in "key wealth management markets" by 15 per cent over the next three years.
Litigation
Separately, Reuters and other news services have reported that Germany's largest bank has paid around €5 billion in the past two years in fines and settlements. At the end of March, it made provisions of €1.8 billion for litigation to cover fines and settlements - and has identified an additional €2 billion in potential risks for which it has not provisioned. Litigation concerns issues such as alleged LIBOR rigging, activity concerning derivatives; mortgage repurchase demands, alleged forex manipulation, and allegations from the Kirch media empire that the bank hastened its demise.