People Moves
Edmond De Rothschild Group Expands Hong Kong Team; Six Appointments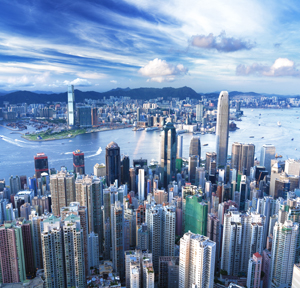 Edmond de Rothschild Group bolsters its Hong Kong private banking team with the appointment of six senior private bankers and advisors.
Edmond de Rothschild Group, the Swiss private banking and asset management group, has expanded its Hong Kong private banking team with six new appointments.
The six include senior private bankers and advisors with extensive experience in private banking and specialist expertise in areas such as corporate banking, trust and succession planning and investments, said the firm in a statement.
The team is led by Monique Chan, chief executive officer of Banque Privee Edmond de Rothschild, Hong Kong and head of Asia for the Group, and will specialise in client-focused, bespoke services for entrepreneurs and their families related to wealth development, preservation and succession planning.
"High net worth individuals in Asia often have complex personal, family and business needs. With the diverse capabilities of our private banking team in Asia we are able to provide clients with bespoke solutions that leverage our strengths in asset management, corporate finance and private equity," said Chan.
The company has been operating in Hong Kong for over 20 years, establishing its private banking business and representative office in the territory in 1992. It obtained its full branch licence in 2012. In 2006, it was one of the first European institutions to be granted a QFII quota and open in Shanghai.
Edmond de Rothchild has 31 offices in 19 countries in Europe, Asia, the Middle East and South America, and around 2,800 staff. It aims to grow its total assets under management to €158 billion ($218.9 billion) by 2016. As at 31 December 2013, the bank held €133.6 billion in AuM.