SUMMARY: Executive Moves In Global Wealth Management - March 2014
, 10 April 2014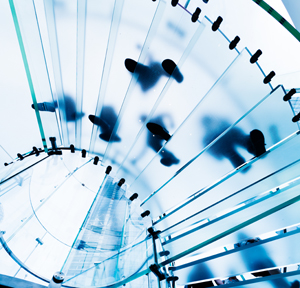 The wealth management industry globally saw plenty of movement in March, as this summary, covering all major regions, shows.
UK
Invesco Perpetual bolstered its UK equities team with three new appointments. John Richards and Hilary Cook joined as product directors on the UK equities team and Frederick Bouverat has been appointed as an equities investment analyst. Richards and Cook are responsible for communicating Investco Perpetual's UK equities investment capabilities internally and externally, while Bouverat is responsible for unquoted investments.

Brown Shipley has made three new hires at its Edinburgh office. Douglas Noble, Neil Mitchell and Gair Brisbane were all formerly at Barclay's Wealth and will focus on growing and the wealth management and private banking offering, as well as the client base in Scotland.

Ashcourt Rowan Asset Management appointed Chris Legge as head of intermediary services. Legge helps Ashcourt Rowan grow its share of the market for outsourced portfolio for financial advisors. Legge joined from Brewin Dolphin, where he was intermediary business development manager for eight years, becoming a part of Brewin's IFA sales division.

London and Dublin-listed IFG Group said group finance director John Cotter assumed the role of interim chief executive while a recruitment process for a new chief executive continued. This follows the previous announcement in December that group chief executive Mark Bourke would leave IFG in April. Cotter is a chartered accountant with significant experience in the UK financial services industry.

Canaccord Genuity Group announced that David Esfandi joined as chief executive for its UK wealth arm, coming across from UK wealth manager Ashcourt Rowan. Stephen Massey took on the role of chairman of the Canaccord Genuity Wealth Board in the UK.

Sanlam Securities UK, the corporate finance and broking arm of Sanlam Private Investments, appointed Adrian Kearsey as head of small cap research as part of the firm's wider expansion plan. Kearsey's role involves expanding and developing the small cap research and he also leads the existing team which currently focuses primarily on the technology, consumer and leisure, oil and gas and mining and minerals sectors. He joined from Hardman Research, where he was a research analyst specialising in the support services sector and a member of the executive board.

Citi Private Bank appointed Oliver Kersh as banker, joining managing director Adam Proctor's group in London. He joined from Morgan Stanley Private Wealth Management, where he was an investment advisor for 10 years.

Independent non-executive directors at Standard Chartered, Jamie Dundas and Rudy Markham, were due to officially step down from the board on 1 May. Their resignations were announced by the company on 29 November 2013. Lars Thunell, who joined in November 2012, succeeds Dundas as chairman of the board risk committee.

WH Ireland appointed Tim Steel as non-executive director with immediate effect. Steel was previously vice-chairman of Cazenove Capital Management and is now chairman and a director of private equity boutique Committed Capital and Swiss-listed Castle Alternative.

Investment and advisory firm Hanson Asset Management appointed Jonathan Arthur as head of investment management. In this new role, he is responsible for managing client portfolios and also joined the investment committee. Arthur joined from UBS, where he was an investment specialist.

KPMG appointed Dan Roman as the head of its UK hedge funds practice. Roman is a tax partner who led KPMG's hedge fund tax practice in the UK for the past three years; he took over from Rob Mirsky, global head of hedge funds, who relocated to New York from London.

Multrees Investor Services appointed financial services industry luminary Sir Roger Gifford as a non-executive director. A former Lord Mayor of London and current country head of SEB UK, Sir Roger has over 30 years of experience in the industry. He was knighted for services to international business, culture and the City [of London] in the 2014 New Year Honours; he was also the 685th Lord Mayor of the City of London in November 2012, acting as ambassador for UK financial and professional services.

Sanlam Private Investments UK, part of South Africa's Sanlam Group, appointed Robert Merrifield as head of investment management in its Sevenoaks office, Kent. Merrifield, who leads the 13-strong investment management team, has worked at Morgan Stanley Quilter and Ashcourt Rowan. His latest previous role was at Legal and General, where he led the fund manager selection team and responsible for relationships with distribution partners and managing a range of fund of funds models. Meanwhile, Sanlam Private Investments, is further bolstering its presence in the North with the opening of an investment management office in Teesside. The office is led by Jonty Warneken, head of intermediary services North, who is based in the Harrogate office. The new operation comprises of four new investment managers, Sheila Tindle, Stephen Richardson, John Pearson and Mark McMullan, plus two administrative staff.