M and A
One Of Switzerland's Largest Independent Wealth Managers Is Created As Merger Completes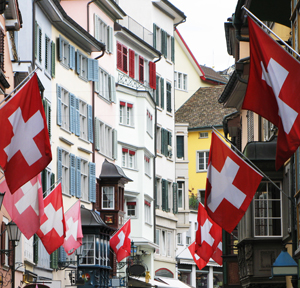 Infidar Investment Advisory, part of Julius Baer, and WMPartners Wealth Management, have completed a merger, originally announced last November, creating one of the largest IWMs in Switzerland.
Infidar Investment Advisory, part of Julius Baer, and WMPartners Wealth Management, have completed a merger, originally announced in November last year, creating one of the largest independent wealth managers in Switzerland.
"The merger of Zurich-based independent wealth management companies Infidar Investment Advisory (Infidar) and WMPartners Wealth Management (WMPartners) was completed on 1 April 2014. From now on, the consolidated company will trade under the name of WMPartners Vermögensverwaltungs," a statement from Julius Baer today said.
The IWM sector in Switzerland is ripe for consolidation, it has been argued; there are around 2,600 Swiss-based IWMs with around SFr400 billion ($439.8 billion) of assets under management, accounting for 13 per cent of total private banking assets. The market has been growing steadily since 1990. The number of IWMs is, however, expected to fall due to consolidation and succession challenges as independent wealth managers retire and also because of regulatory factors. The publisher of this website, in conjunction with Coutts, the private bank, last year issued a report on how private banks in Switzerland can better serve IWMs.
The 68-page report, Swiss Independent Wealth Managers: Challenges & Opportunities Ahead, examines a sector comprising several thousand IWMs, a sector that, along with the larger, higher-profile banks, has been affected by the financial crisis and the pressures on offshore financial centres such as Switzerland. Among the takeaways of the report is that 28 per cent of respondents to the survey indicated they had discretionary mandates and 25 per cent provided advisory services. Almost a fifth indicated family office services and a tenth indicated wealth structuring services. A slight majority of 40 per cent of respondents see the erosion of Swiss bank secrecy as an opportunity for their business while 36 per cent see it as a challenge, while 24 per cent are indifferent.
Set up in 1954, Zurich-based Infidar Investment Advisory, employs 26 staff and has been led by Markus Gonseth since 2007. WMPartners Wealth Management, which also has 26 employees and is headquartered in Zurich, was set up in 1971 and is owned by its three partners Willi Leimer, Balthasar Meier and Heiner Grüter.
The terms of the transaction completed today weren't disclosed by either party.
Employing around 50 staff and managing client assets worth over SFr4 billion, the new company will work together with around 30 custodian banks, the statement issued in November had said.