M and A
Standard Life Investments Snaps Up Ignis In Bolt-On Deal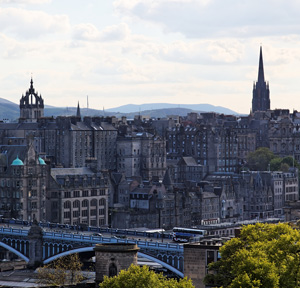 Standard Life has agreed to buy Ignis Asset Management from Phoenix Group Holdings for £390 million ($643.71 million).
Standard Life Investments has agreed to buy Ignis Asset Management from Phoenix Group Holdings for £390 million ($643.71 million).
The deal sees Edinburgh-based Standard Life Investments increase the amount of money it manages by a third and makes it one of the biggest UK investment managers - jumping above M&G and Aviva Investors with assets of over £250 million ($412.2 million). The firm is in the process of shifting its business to fund management from insurance and currently manages £184 billion pounds of assets while Ignis managed £67 billion.
Troubled insurance group Phoenix - run by Sir Howard Davies - has been looking to offload companies after coming under pressure from shareholders to reduce its £2 billion debt.
Standard Life Investments said in a statement it expects to make cost savings from the integration of Ignis of over £50 million by the third full year of ownership. One-off implementation costs are expected to total around 1.5 times ongoing annual cost savings, it added.
The deal will be funded from existing cash and is subject to approval from the Financial Conduct Authority.
"The acquisition of Ignis will complement Standard Life Investments' strong organic growth and strengthen its strategic positioning. It will deepen its investment capabilities, broaden Standard Life Investments' third party client base and reinforce its foundation for building a business in the rapidly developing liability aware market," the firm said in a statement.
It is the latest tie up in the fund management industry which has gone through a wave of consolidation in the past year.
In November last year, Aberdeen Asset Management bought Scottish Widows Investment Partnership from Lloyds Banking Group while in January this year Bank of Montreal purchased London-listed F&C Asset Management for £700 million.
Ignis generated revenue of £150 million and earnings before interest, taxes, depreciation and amortization of £52 million in 2013. Operating profit was up 14 per cent year-on-year at £49 million while net sales increased 19 per cent to £1.9 billion from £1.6 billion compared to 2012.