People Moves
Paris Asset Manager Names Head Of Sales In Asia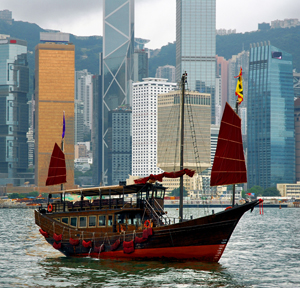 Paris-based La Française bolsters its commitment to growing in Asia with the appointment of a Hong Kong-based head of sales.
La Française, the French asset management firm, is expanding its Asia presence with the appointment of a head of sales.
Guillaume Dhamelincourt assumes this key role at the company after working at JK Capital Management, the Asian value equities firm where La Francaise has held a minority stake since 2010. Dhamelincourt joined JK Capital in 2011 from HSBC Specialist Partners.
As head of sales for Asia, he will be responsible for growing the business through third-party distribution networks and institutional investors. In a statement, the company said that the appointment complements its plan to registered funds for local distribution in the region. He will be working out of JK Capital's headquarters in Hong Kong.
"La Francaise is going further to expand its footprint in Asia. In 2010, we took a minority interest in JK Capital Management... and just four months ago, we signed a strategic partnership with Forum Partners, an independent global real estate investment management company that has a significant Asian presence," said Philippe Lecomte, chief executive of La Francaise AM International and head of institutional development for France and International.
La Francaise currently manages some €41 billion (approx $57 billion) in assets.