People Moves
Swiss Bank Continues Hiring Spree In HK, Names Deputy CEO For Asia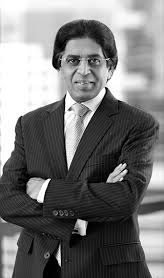 Bank J Safra Sarasin announces another senior hire for its Hong Kong branch.
Bank J Safra Sarasin, the Swiss private bank with an extensive Asian presence, named industry luminary Yelandur Nagendra as deputy chief executive for Asia.
Nagendra, whose departure from Bank of Singapore was exclusively reported by this publication a month ago, had been managing director, global of India sub-continent, Middle East and Africa at BoS. At that firm he oversaw a team of 105 in Hong Kong, Singapore, Dubai and London.
When news of Nagendra's departure from BoS was first aired, it was speculated that he was on his way to Bank J Safra Sarasin, which has been adding to its teams in recent weeks.
He was also the alternative CEO for the Hong Kong branch and sat on BoS' global management committee. Prior to BoS, he held senior management positions at Rabobank, BNP Paribas Private Bank and UCO Bank.
In this newly created role, Nagendra, a UK national resident in Hong Kong for over 20 years, reports to Enid Yip, CEO for Asia.
The announcement comes just a few days after Bank J Safra Sarasin revealed key appointments in Asia. Patri Bhimasena Rao joined the firm as managing director in the newly-created role of market head for non-resident Indians in Hong Kong. At the same time, Bhakti Mathur stepped in as managing director, reporting to Rao. The two were joined by a team of 13 people all based in Hong Kong. Shortly after, the Swiss bank named Ken Leung as branch manager for Hong Kong. Leung had served as deputy branch manager since 2010.