People Moves
UK's Ashcourt Rowan Names Ex-Brewin Dolphin Man To Head Intermediary Services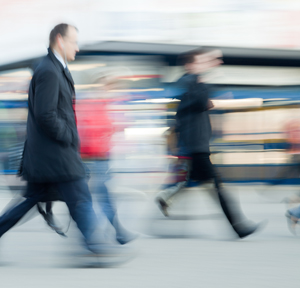 The UK's Ashcourt Rowan Asset Management has appointed Chris Legge as head of intermediary services.
Ashcourt Rowan Asset Management, the UK wealth management group, has appointed Chris Legge as head of intermediary services.
Legge will help Ashcourt Rowan grow its share of the market for outsourced portfolio for financial advisors, the firm said in a statement.
"These are exciting times in the IFA market and we believe our proposition will help IFAs in the battle to meet client needs and demonstrate value added. I look forward to reviewing old acquaintances and opening new doors with Ashcourt Rowan," said Legge.
Legge joins Ashcourt Rowan from Brewin Dolphin, where he was intermediary business development manager for eight years, becoming a part of Brewin's IFA sales division.
Previously, Legge was an intermediary business development manager at Gerrard Investment Management. Earlier, he held the same role at Williams de Broe, where he was responsible for building and establishing a new private client base for the bank.
"We aim to provide a leading level of service for professional intermediaries looking to work with a firm that understands them, their business needs and the ability to ensure their clients' risk tolerance is properly understood and accounted for," said Harry Burnham, chief executive.
Along with a team of seven employees led by Alan Arscott and David Barber, the appointment follows the completion of the acquisition of assets from Generali Portfolio Management (UK) Limited.