People Moves
Banking Luminary Steps Down From Julius Baer; New Compensation Scheme Unveiled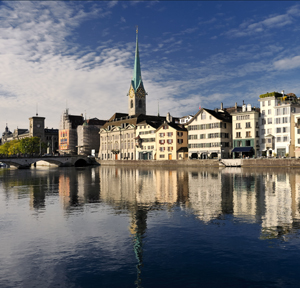 Julius Baer says one of its board of directors is stepping down to avoid an interest conflict stemming from his leadership role at another financial group following a recent M&A deal.
Julius Baer today announced that Leonhard Fischer has decided to step down from the private bank's board of directors to avoid any potential conflicts of interests because of his role as chief executive and board member at RHJ International, the financial services group.
Kleinwort Benson Group, which is a wholly owned subsidiary of RHJ International, intends to acquire Germany's BHF-Bank, as reported last week. (See here).
Fischer worked with Julius Baer for the past five years as a board member.
"His in-depth knowledge and understanding of the financial industry and his strategic skills have been invaluable in a transformative period where the group has expanded its footprint on a global scale," Daniel Sauter, chairman of the board of directors, said in a statement.
Separately, Julius Baer announced that a new compensation framework has been approved by the board.
"We have linked executive compensation directly and transparently to two key performance indicators, namely to the creation of economic value above the cost of capital and to the relative total shareholders return, hence adhering to the principle of 'pay for performance'," Sauter said.
A "pay-for-performance" link for all variable compensation elements for the members of the executive board has been established; based on detailed benchmarking, the pay mix for the members of the executive board has been changed to align it more closely to prevailing market practices.
Among other changes, Julius Baer said "clearly defined caps" have been established for the compensation of board members.
The new scheme consists of a deferred bonus plan and an equity performance plan.
The DBP is a cash-based variable compensation plan, which is tied to a set of group and individual targets directly related to value creation for Julius Baer. The new DBP has been implemented for the compensation of 2013.
The EPP is an equity-based plan which is subject to the development of performance- and service-based vesting criteria. It cliff-vests after three years and will be effective for grants made in 2014.