Offshore
EXCLUSIVE: Chinese HNWIs Are Now Largest Group Of UK Investor Visa Applicants - Firm Says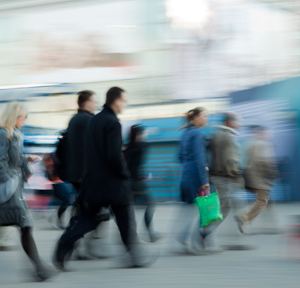 Chinese high net worth individuals are the largest group of applicants for UK investor visas, data from wealth management London & Capital has shown.
Wealth management firm London & Capital says almost four in ten people seeking UK investor visas are from China, this publication can exclusively report, a finding that comes as the UK government faces calls to reform migration laws for high net worth individuals.
L&C, which is a firm offering specialists services such as catering to expat investors, and had $3.9 billion of assets under management (end-December, 2013), says that 38 per cent of the investor visa cases it handles in the UK are for Chinese clients.
China is now the top country for immigrants to the UK for the first time ever, according to the L&C. Chinese investors formed the largest group of all successful applications, accounting for 32 per cent of all investor visas, the firm said in a statement. (Data is based from law firm Kingsley Napley and the Office for National Statistics.)
Over the past five years, Russian clients have been the largest group of applicants. Data from the Migration Advisory Committee, a body recommending reform ideas to the UK government, showed that there were a total of 433 Russian applications for such visas from the third quarter of 2008 to the third quarter of 2013, ahead of 419 from China.
The data underscores how countries such as the UK, which has been urged to overhaul its investor visa and entrepreneur visa regime (see here and here), are competing to attract HNW individuals. It highlights how the fast-growing middle class in China is seen as a source of future investment in developed nations – while wealthy individuals from the Middle East and other regions have also sought entry. The data may also suggest that China, still a Communist-run country, is one from which some of its citizens are anxious to emigrate.
Young entrepreneurs

About half of the firm's Chinese investors are young entrepreneurs with children searching for education options in the UK. The other half of such people are university students who look to remain in the UK after graduating, but find attaining a work visa increasingly difficult, so instead look to an investor visa. Clients typically invest in high-quality UK corporate bonds (due to the investment requirements of an investor visa) and large UK brands, such as British Airways and Tesco seem to be some of the most attractive options for Chinese investors currently.
"The vast majority of our Chinese investors are young entrepreneurs and tend to have experience running their own business in China before looking to start up in the UK. This can often be in a different sector than their existing business, for example, we have recently seen a leather goods company owner moving to the UK to set up a luxury hotel business. Chinese investors have a love affair with British luxury brands, and over the past few years, demand has continued to grow along with China's expanding middle class," Cindy Lim, associate director of the international wealth and immigration (China) business of L&C, said.
L&C said it has expanded its offerings to such high net worth migrants seeking a variety of different visas, as well as services such as help in sourcing residential property, schools and college admissions, offshore custody and establishment of trusts.