People Moves
Swiss Bank Creates Emerging Wealth Position For Asia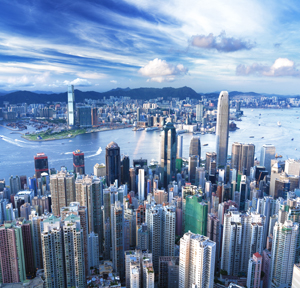 Swiss private bank EFG International bolsters its North Asia strategy by creating a new emerging wealth position.
EFG International, the Swiss private banking group, has created a new wealth management position in Hong Kong to cater to the growing North Asian market.
Effective 24 February 2014, Alvin Ma becomes the head of emerging wealth, to focus on building up EFG's business in North Asia outside of its established markets in Hong Kong and Taipei. He is expected to play a key role in relation to the company's future development in China.
Ma was previously the general manager at China CITIC Bank International, where he was responsible for the private banking arm. Before that, he was a senior private banker at EFG. He brings over 28 years of wealth management and private banking experience, and worked for Credit Suisse, UBS and Standard Chartered Bank.
EFG International revealed plans of growing in Asia in early January after it reached an agreement with Falcon Private Bank on a referral of the latter's private banking clients in Hong Kong, after Falcon decided to exit the local market. With this change, a number of executives and support staff are moving from Falcon to EFG's Asia office. Around SFr800 million in assets are expected to cross over.
The Swiss bank has been operating in Asian since 2000. Its regional network now covers offices in Hong Kong, Singapore, Taipei, Shanghai and Jakarta. As at 30 June 2013, the Asia business recorded 99 client relationship offices and some SFr14.8 billion ($16.7 billion) in client assets under management.