WM Market Reports
Credit Suisse Warns Switzerland's Anti-Immigrant Move Will Hurt Economy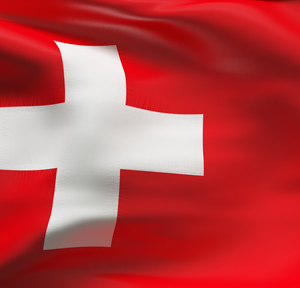 As the dust settles on the Swiss referendum to curb immigration, the country's second-biggest bank says the economic fallout could be large, and serious.
Last Sunday's national vote to curb immigration into Switzerland will hit long-term gross domestic product growth, make firms uncertain about hiring and stifle investment, and even depreciate the Swiss franc, Switzerland's second-biggest bank has warned.
As reported this week, voters chose, by a tiny margin of 50.3 per cent, to slap quotas on foreigners working in the country; out of a population of around 8 million, roughly a quarter are foreign-born and that percentage has risen in recent years. While voters in cantons near wealth management hubs such as Geneva and Zurich voted against the proposed curbs, rural areas voted in favour.
The outcome of the vote is so far unclear and there is a three-year period before any final law takes shape, but already, the move has prompted dismay from neighbouring European Union states. For the past decade and a half, there has been free movement of people between the EU and Switzerland with EU nationals able to work in Switzerland so long as they are in employment. Recently, relations between Switzerland and neighbouring EU states have been strained as countries have sought to crack open Swiss bank secrecy laws.
"The free movement of labour between Switzerland and the EU is now in question; improving the access of the Swiss economy to the EU internal market will, more generally, face greater hurdles. The short-term effects on growth are probably limited, but the medium- and longer-term growth potential of Switzerland could be seriously affected," Zurich-listed Credit Suisse said in a note on the referendum.
It reckons that over the three-year period, the negative impact of such a law taking effect will shave up to 0.3 per cent from Credit Suisse's GDP growth forecast on the country.
"In our view, it is almost without doubt that Swiss as well as foreign companies that are considering (additional) investments in Switzerland will tend to at least delay decisions both on investments and additional hiring," Credit Suisse said.
Among its predictions is that there could be some short-term depreciation in the Swiss franc.
"Precise forecasts of the consequences of this vote are difficult to make, because there is no clear precedent to build on. The outcome will ultimately depend on political reactions in the EU and in Switzerland itself, in particular: the response of the EU to this decision," Credit Suisse said.
"Downside risks for productivity and economic growth in Switzerland should in principle reduce long-term appreciation pressures on the Swiss franc. Increased perceptions of a possible slowing in the Swiss real estate boom should have the same effect. We may thus see a `knee-jerk' weakening of the [Swiss franc] in the short run," it said.
The development could stifle progress in agreeing bilateral agreements between the EU and Switzerland over issues such as electricity, it said.
"The ultimate quota regime that will be agreed upon by the Swiss parliament, both in terms of the number of immigrants allowed as well as the way the system will be administered. What is clear, however, is that the acceptance of the initiative has increased economic uncertainty in Switzerland with immediate effect," it said.
Among other specific effects, the restrictions on immigration could hurt the construction sector, since a decline in migrants will reduce demand for new accommodation, Credit Suisse continued.
Legal advice
Over at law firm Baker & McKenzie, it suggested that people in European countries who want to work in Switzerland should do so as soon as possible before any new restrictions come into force.
"The popular initiative leaves numerous relevant questions open: In particular, it does not specify how many annual quotas shall be granted, how they shall be determined and by whom. The actual implementation of the popular initiative will thus have to be effected by a [Swiss] Federal Act which will need to be adopted by the two chambers of parliament. This Act might then even be subject to a referendum. The popular initiative hence requests that the Federal Council, until 9 February, 2017 at the latest, adopts the necessary implementing provisions by way of Ordinance if the Federal Act has not entered into force by such date," the law firm said in a note on the change.
"The reintroduction of maximum numbers and quotas will, once introduced, render it more difficult and costly for businesses to get foreign employees to Switzerland. EU and EFTA citizens will no longer be able to just enter Switzerland but they first have to apply for a work and residence permit and only once this permit is granted will they be able to work in Switzerland," it continued.
"The principles established by the popular initiative seem to indicate that it should still be possible to get well qualified employees to Switzerland because the principles basically correspond to the ones currently applicable to non-EU/EFTA citizens. This means that foreigners who have specific skills that cannot be found on the Swiss labour market should still be able to get a work and residence permit," it said.
"The change will, however, most likely make it substantially more difficult for EU/EFTA citizens who are not that well qualified to obtain a work and residence permit. While under the current system they basically could come to work in Switzerland without any previous application, they might see their work permit application rejected in the future and thus be prevented from working and living in Switzerland at all," the law firm said.
(Editor's note: this publication intends to keep a close eye on how this issue unfolds, and welcomes readers at banks in Switzerland and elsewhere to comment. You can reach the editor here at tom.burroughes@wealthbriefing.com)