Financial Results
Goldman Sachs Posts Mixed 2013 Results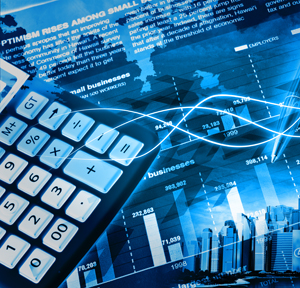 Goldman Sachs increased its earnings by six per cent to $8 billion in profits for 2013. However, the group's good performance was hurt by litigation costs, while total assets under management decreased to $912 billion from $939 billion in 2012.
A six per cent earnings increase has given Goldman Sachs over $8 billion in profits for 2013, bringing its net revenues to $34.21 billion, according to the finance group's latest results. However, the group's good performance was hurt by litigation costs and by Goldman Sachs' total assets under management decreasing to $912 billion at the end of December 2013, from $939 billion in 2012.
"Our work in advancing our client franchise and in ensuring continued cost discipline has allowed us to provide solid returns even in a somewhat challenging environment," said Lloyd Blankfein, chairman and chief executive.
Contributing to the boost in earnings, the firm enjoyed an exceptionally strong performance by its investment banking division, which produced net revenues of $6 billion - the second highest annual performance in the group's history. Underwriting also produced record revenues of $4.03 billion.
The division's assets under supervision increased 8 per cent from a year ago to a record $1.04 trillion, as inflows in long-term assets under supervision reached the highest level since 2007 ($41 billion). Similarly, investment management generated net revenues of $5.46 billion - up five per cent from the year before as inflows in fixed income and equity assets boosted assets under supervision.
Tricky market conditions hit revenues
Conversely, net revenues from the firm's institutional client services were $15.72 billion for 2013, down 13 per cent from 2012. Similarly, revenues fell to $8.65 billion in fixed income, currency and commodities client execution after interest rate products and mortgages took a severe dip in 2013. In addition, net revenues in currencies were slightly lower, as macroeconomic concerns and uncertainty led to challenging market-making conditions and generally lower levels of activity for the entire fixed income, currency and commodity area.
Also denting results was the drop in revenues in equities, which fell 14 per cent to $7.07 billion, due to the sale of Goldman Sachs' Americas reinsurance business in 2013 and the sale of the firm's hedge fund administration business in 2012, the firm said.
More importantly, net revenues in investing & lending were $7.02 billion for 2013, 19 per cent higher than 2012, thanks to gains from investments in private equities and debt securities and loans.
Expenses declined, while AuM drops
The group's operating expenses reached $22.47 billion for 2013 - a two per cent decline compared with the end of 2012. This is a particularly impressive feat, considering the firm paid $962 million for litigation and regulatory proceedings, including a settlement with the US Federal Reserve, compared with $448 million for 2012. According to the firm, the decrease compared with 2012 included a decline in insurance reserves, reflecting the sale of the firm's Americas reinsurance business, and a decrease in depreciation and amortization expenses, primarily reflecting lower impairments and lower operating expenses related to consolidated investments.
As such, Goldman Sachs' Tier 1 capital ratio was 16.7 per cent and the firm's Tier 1 common ratio was 14.6 per cent as of December 31, 2013, while the firm's global core excess liquidity was $184 billion.
By December 31, 2013 Goldman Sachs' total assets under management fell to $912 billion, in comparison to 2012's $939 billion. The reason for the fall was not explained in the statement.