Investment Strategies
EXCLUSIVE: China Is "Unique" Growth Force; Reforms Bode Well - Julius Baer Report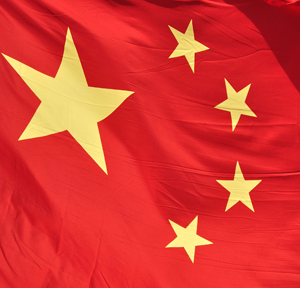 The growth gap between developed and emerging markets has narrowed but China remains a "unique source of growth" for the world, Julius Baer said in its second Greater China Quarterly report.
The growth gap between developed and emerging market economies in regions such as Asia will narrow but China remains a "unique source of growth" for the world economy, Julius Baer said in its second Greater China Quarterly report on the region, published exclusively by this news service today.
The growth differential between gross domestic product has been narrowing between advanced and BRIC nations since the pre-crisis year of 2007, and is now at all-time lows, the Swiss bank said in a 28-page paper.
"While correlations between the financial assets of mature and emerging markets have been elevated for some time, the notion that the 'selling argument' for emerging markets (ie high growth) is fading raises new questions. In particular, if a high growth differential is no longer on offer, what is the intrinsic motivation for an investor to consider the BRICs in their investment decision-making process?" the paper asks.
Julius Baer says that the answer to this question lies in how China's policymakers have recently embarked on moves to push the world's second largest economy towards being a more market-friendly economy, removing certain forms of state interference.
"The scale of this challenge cannot be underestimated and the time-frame promises to run in years, not months. But within the next decade, we expect to see a China that has a floating, freely convertible currency, significantly larger private sector, higher-value added services and industries that in turn finance much higher standards of living," it said.
"In essence, this is how we have interpreted the outcome of the 3rd Plenary Session of the Communist Party and path that has been laid out for the economy at large. This means investors will find opportunities in Greater China, thanks to reforms unlocking value," it said.
The Zurich-listed bank, which now treats Asia as its second domestic market, is one of a number of wealth managers trying to work out how to adjust to a world where, for the first time in several years, emerging markets have lost some of their momentum relative to developed economies, such as the US. Longer term, most such banks, such as explained by Societe Generale and UBS recently, still expect the emerging market story to remain a positive one, although they suggest investors will have to pick their shots more finely.
Julius Baer said that with the US Federal Reserve recently signalling a slowdown in quantitative easing to come, investors should be wary of assets where there is a clear link to US monetary conditions, such as Hong Kong real estate. (The Hong Kong dollar is pegged to the US dollar, hence the transmission of monetary policy from the Fed.)
"On the other hand, some themes in Greater China, such as Macau gaming, have sufficiently strong stand-alone fundamentals, so we continue to highlight this topic despite the initiation of Federal Reserve tapering.
The Swiss bank said it takes a strong view, despite possible pressures and volatility, that China's currency policy towards the yuan, or Renminbi, will remain in place; "a stable and gently appreciating CNY is the most plausible outcome as complex reforms are pressed ahead with. This makes pure currency investing in China a lower risk option, relative to equities and fixed income", it said.
Taiwan and Hong Kong
The bank reckons that the recent "soft patch" for the Taiwan economy is now probably past, and the country, which tends to be more exposed to fluctuations in the world economy, is set to recover, such as its key IT export sector.
As for Hong Kong, Julius Baer said that while the jurisdiction is likely to be affected by tapering of US Fed quantitative easing, such a downturn will be "limited and short-lived", due to strong underlying demand for Hong Kong property in the region.
"However, other property markets, namely those in China and Japan, are likely to be better insulated from the actions of the US Federal Reserve in the coming year," the bank said.
As for exports, the bank said that trends in Hong Kong "seem to mirror what is happening elsewhere in Asia and Taiwan: a re-bound in Japanese demand is diversifying growth in Hong Kong's exports to China and the US".
It argues that domestic demand conditions in Hong Kong remain resilient. "Unemployment is low at the 3.3 per cent level, inflation is near 4 per cent while the Purchasing Manager Indices remain solidly above the key 50 threshold. In other words, the back-drop for Hong Kong to weather the impacts of the sun-setting of quantitative easing in the US is robust – notwithstanding the likely increase in macroe-conomic volatility that will spill over in due course," it adds.