Tax
Repeat - Banks Begin To Declare Stance On Swiss-US Tax Agreement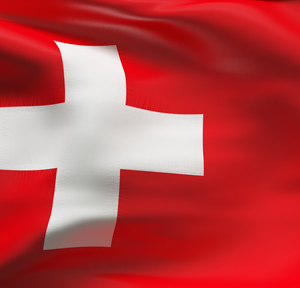 Swiss banks Vontobel and Valiant have become among the first firms to state their position on the recent US-Switzerland tax agreement signed a few months ago.
(This article originally appeared on 10 December and has been repeated for technical reasons.)
Vontobel, the Swiss private bank, announced today it has
declared itself a "category 3" financial institution that has not violated US
tax laws and will be exempt from penalties, becoming one of the first banks to decide how to sign up to the US-Swiss
tax treaty negotiated between the countries earlier this year. Valiant Bank, another Swiss firm, declared its stance yesterday.
Swiss banks are deciding how they will sign up to the pact,
designed to resolve a long-running dispute about tax evasion between Switzerland and the US. There are a number of different
categories that banks can state they fall into, depending on whether they think
they have violated laws about helping US tax evaders, or not. (For more on this
issue, click here.)
"The Swiss wealth manager Vontobel will participate as a
Category 3 institution in the US Program, which was negotiated between Switzerland and the United States of America with the
aim of resolving the tax dispute for the entire financial sector. Category 3
financial institutions have by definition not committed any US tax-related
offences and are exempt from having to pay penalties," Vontobel
said in a statement issued today.
"Vontobel future-proofed its business model for US private
clients at an early stage, and proactively implemented appropriate measures to
establish a viable business model. For example, sustainable measures were put
in place from as far back as 2008 onwards," it said.
"In particular, all US private clients served by Vontobel
were as a result transferred to 'Vontobel Swiss Wealth Advisors', a dedicated
subsidiary set up for this purpose and registered with the SEC. Vontobel has
already been operating its asset management and brokerage business with US
clients via SEC-registered business units since the early 1980s," it said.
As of 30 June this year, Vontobel had around SFr160 billion ($179.8 billion)
and employs around 1,400 staff worldwide.