WM Market Reports
EXCLUSIVE: Switzerland's IWM Sector Must Face Up To Big Challenges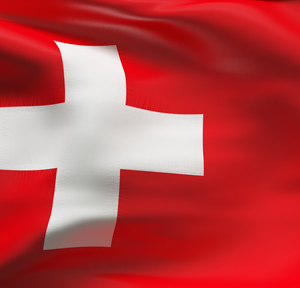 Swiss independent wealth managers can grow but some must revamp business models to prosper. The publisher of this website recently unveiled a new report into the sector at a launch event in Zurich.
Independent wealth managers in Switzerland can grow but some
must shake up their business models to survive and prosper. These and other
points were made by industry experts recently at the launch in Zurich of a new
report into the country's IWM sector by the publisher of this website,
ClearView Financial Media.
The IWM sector in Switzerland is ripe for consolidation, it
has been argued; there are around 2,600 Swiss-based IWMs with around SFr400
billion ($439.8 billion) of assets under management, accounting for 13 per cent
of total private banking assets. The market has been growing steadily since
1990. The number of IWMs is, however, expected to fall due to consolidation and
succession challenges as independent wealth managers retire and also because of
regulatory factors.
The 68-page report, Swiss
Independent Wealth Managers: Challenges & Opportunities Ahead, examines
a sector comprising several thousands IWMs, a sector that, along with the
larger, higher-profile banks, has been affected by the financial crisis and the
pressures on offshore financial centres such as Switzerland. Among the
takeaways of the report is that 28 per cent of respondents to the survey
indicated they had discretionary mandates and 25 per cent provided advisory
services. Almost a fifth indicated family office services and a tenth indicated
wealth structuring services. A slight majority of 40 per cent of respondents see the erosion of Swiss bank secrecy as an opportunity for their business
while 36 per cent see it as a challenge, while 24 per cent are indifferent.
Speaking at the report launch were Stephen Harris, publisher
of WealthBriefing; Elmar Meyer, partner at GHM Partners AG; Daniel Wuethrich
executive director, head of independent wealth managers, Switzerland, Coutts
& Co; Klaus-Michael Christensen, director, head of independent wealth
managers, Zurich, Coutts & Co; Dr Gabriela Maria Payer, head of education
and member of the management board at the Swiss Finance Institute, and Nicole
Kuentz, head of Zurich office, Swiss Association of Asset Managers.