People Moves
Summary Of Executive Moves In Global Wealth Management - October 2013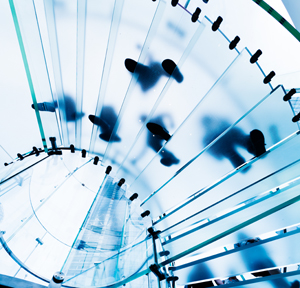 UK-based equity manager Martin Currie appointed Michael Millar
as investment manager to its Asian Equities team. Based in Edinburgh,
Millar reports to Andrew Graham, investment director, head of Asia.
Millar previously served as managing director, regional head of research at
Naeem Brokerage, Cairo
Midlands-based wealth management firm Sorbus
Partners appointed
Steve Hollis as chairman to its advisory board. Hollis, a former chairman of
KPMG's Midlands practice, continues his role
as deputy chair of the Greater Birmingham and Solihull Local Enterprise
Partnership. In addition to KPMG, Hollis has served on the Industrial
Development Advisory Board, Sport England and has also been served on a number
of private and public company boards.
Jake Moeller left Lloyds Banking Group's investment
subsidiary, Scottish
Widows, to take a strategic research role at Reuters. Moeller led the fund
research behind the firm's £160 billion (around $255 billion) fund platform and
helped devise Scottish Widows' P6 investment process, which screens funds by
placing a 20 per cent weighting on their portfolio, process, philosophy and
people and 10 per cent apiece on performance and profile.
Skandia, part of Old Mutual wealth, appointed Colin Betts
and Nathalie Claeys to join its on the road wealth planning team. Betts joined
from the Royal London Group, where he was head of sales training for Bright
Grey and Scottish Provident since 2010, prior to which he was regional sales
manager at Bright Grey. Claeys joined from Legal and General, where she served
as a protection and development manager for nearly five years.
PricewaterhouseCoopers appointed Simon Marriott as a director
and Algernon Kent as a
senior manager to its real estate practice to advise institutional and private
investor clients across all principal property asset classes in the UK and Europe.
Marriot joined from Oxford Properties Group, where he was managing director, senior
vice president investments, Europe. Algernon
served at Hammerson, where he was an investment surveyor in the London team.
UK-based Seven Investment Management appointed
Verona Smith as its new head of platform. Smith joined 7IM from Cofunds, where she
served as marketing director. Before that, she held an industry consultancy
role at The Platforum. In her new role, Smith is responsible for 7IM's
platform, overlooking sales, relationship management, and the firm's platform
service offering.
London-based Ashcourt Rowan appointed
Harry Burnham as chief executive officer of its asset management business. Burnham
joined Brewin Dolphin in 2000, following five years at Williams de Broe. At
Brewin Dolphin, he ran the group's fund research, stepping down in 2008. He was
responsible for a wide range of portfolios and had managed Brewin Dolphin's
pension fund since its launch in 2004.
Brown Shipley, the UK-based private bank, appointed Jenny
Purves as private client senior manager, based at its Edinburgh office. Purves previously served at
Bank of Scotland and has over 35 years of experience within the financial
industry.
Sanlam Private Investments appointed Graham Faultless as
business development manager for the South East region of the UK. He joined
from Zurich For Intermediaries, where he was a senior sales consultant,
responsible for a panel covering Surrey, Sussex and Kent. Prior to this, he was at
Clerical Medical where he worked both as pensions specialist and sales
development manager.
Old Mutual Wealth appointed Peter Mann as vice chairman
and Steven Levin as global head of distribution. Both report to Paul Feeney,
chief executive of Old Mutual Wealth. Mann was previously managing director for
the UK
market at Old Mutual Wealth. Prior to this, he was chief executive officer of
Skandia UK
before it was merged into Old Mutual Wealth. Levin was managing director for
international markets at Old Mutual Wealth. He was previously product and
proposition director for Old Mutual in South Africa and then globally for
Old Mutual.
UK-based M&G Investments appointed Claudia
Calich to its retail fixed interest team. Calich was previously at Invesco in New York, most recently
as head of emerging markets debt and senior portfolio manager, and before that
at a number of US-based financial institutions. Calich reports to head of team
Jim Leaviss.
Coutts appointed Hans Prottey to the newly-created role of
corporate finance specialist, executive director within Coutts' strategic
solutions team, based in London.
Prottey was previously at Macquarie Capital and is responsible for the
development and implementation of Coutts' corporate finance referral service
and direct private equity investment opportunities proposition.
Old Mutual Global Investors appointed James Gilbert as an
analyst in the UK
small- and mid-cap equities team, reporting to Daniel Nickols, who leads this
group. Gilbert has worked in this sector of the market for over five years,
starting his career at Deutsche Bank in 2005 moving to Canaccord Genuity in 2008
as a support services equity research analyst.
Saunderson House, the UK-based investment advisor to
individuals and institutions, appointed Duncan Ross as chief operating officer,
a newly created role. He previously worked at Citi Securities & Funds Services'
wealth business.
Adam & Company, the Scottish private bank, appointed
Alisdair Dewar as head of the Edinburgh office
and Ian Massie as head of the Aberdeen
unit. The pair report to Kerry Falconer, managing director of relationship
management. Dewar joined Adam & Company in 1999, becoming a director in
2009.
Legal & General Investment Management appointed
head of asset and allocation management Emiel van den Heiligenberg as head of
management of multi-asset funds. Van den Heiligenberg joined LGIM in August
2013 as head of asset allocation with responsibility for asset allocation
strategy and macro research. Prior to joining LGIM, he was chief investment
officer of the multi-asset solutions group at BNP Paribas Investment Partners.