People Moves
EXCLUSIVE: Global Trust Firm Names Director For Hong Kong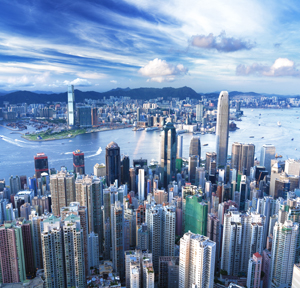 A global trust firm has appointed a director for services in Hong Kong at a time when the sector is seeing growth following the jurisdiction's recent adoption of a new trusts law.
The Trident Trust Group, which provides corporate, trust and
fund administration services, has appointed Christiaan de Bruyn as director of
trust services in Hong Kong, this publication
can exclusively report.
His arrival follows the recent overhaul of Hong Kong's
Trustee Ordinance, which brings Hong Kong's
trust legislation into line with other international trust jurisdictions and is
expected to boost its position as a trust domicile and a fiduciary administration
and management centre.
"We are already seeing increased demand for fiduciary
services in Hong Kong and expect this to increase rapidly when the amendments
to Hong Kong's trust legislation are
implemented in December of this year. Christiaan's appointment gives us
increased capability to meet this demand; he will be a real asset to our
clients," Markus Grossmann, regional managing director for Trident Trust's Hong
Kong and Singapore offices, said.
A qualified chartered accountant, de Bruyn has had a 25-year
career in financial services and has extensive experience of the international
tax environment. Prior to moving to Asia
in 2011, he worked for more than a decade in Jersey.
To view guidance from lawyers about Hong Kong's new trusts regime, click here.