Client Affairs
GUEST COMMENT: A Reminder Of What Is At Stake Over FATCA - Maitland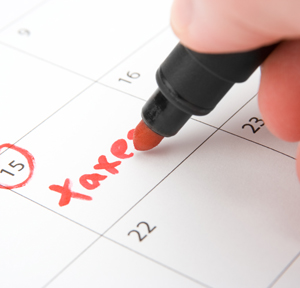 Editor's note: The following
comments about the US
Foreign Account Tax Compliance Act come from Anthony Markham, who is a partner
at Maitland, the international law firm. The item is very much written for the
interested lay reader as well as professionals. This is the sort of article
that relationship managers and lawyers might want to show to their clients to
give a clear outline of what FATCA is all about and why it matters.
The Foreign Account Tax Compliance Act (FATCA) has made waves in
the upper reaches of the funds industry and caused concern to banks,
custodians, insurance companies and trustees, but little news regarding its
impact has yet spread to the wider world.
Few ultimate clients of the international finance industry have yet
heard of it.
This situation will change dramatically over the coming months and
years.
The aim of FATCA
All US citizens
and green card holders are US taxpayers, whether or not they reside in the US, and all US taxpayers have extensive
reporting, filing and taxpaying obligations with significant penalties for
failure to file. The aim of FATCA is to oblige the international finance
industry to report to the US Revenue Service on the international financial
accounts of US taxpayers, on trusts in which they have interests and on
companies and partnerships controlled, or deemed controlled by US taxpayers.
In 2009 the IRS decided it needed annual reports from the worldwide
financial industry detailing, in respect of each and every account, the
taxpayer's name, tax identification number, and the associated account details
including account numbers, balances and movements. The IRS justifies this
demand on the basis that it will significantly enhance compliance by US
taxpayers, both voluntarily and through informed enforcement.
The big stick
Following the IRS decision, the US hit on the happy idea of compelling
the world's financial industry to fall into line by using a big stick, namely, the
threat of withholding 30 per cent on all payments derived from US
investments. This is not the same as the
withholding of 30 per cent of interest and dividends which has been in place
for years.
The new withholding applies to all payments, including the payment
of capital returned on disinvestment. The US is the largest recipient of
inward investment in the world. It is
very difficult for any international financial institution to operate without
investing, directly or indirectly, with the US,
or dealing with financial institutions that invest in the US. And so it
soon became clear that the world finance industry would have to fall into line.