Strategy
INTERVIEW: Barclays' Wealth, Investment Arm Looks To Get Leaner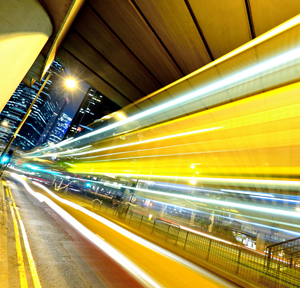 Barclays' wealth and investment arm is reviewing the number of its global booking centres and also putting through other changes as part of a major reorganisation, its newly-installed CEO says.
Barclays' wealth and investment management arm is moving to
cut the number of booking centres it uses worldwide from its existing 17, consolidate
its cross-border business and push through other changes to win efficiency gains,
the newly-installed chief executive of this business says.
In what is understood to be a move to push harder for
profitability, Peter Horrell, who is now full-time CEO after holding the job on
an interim basis since May, set out broad themes for how this UK-listed firm
wants to move.
"We are reviewing the number of booking centres that we have
and there will be some changes, but no shift in terms of our broader
geographical strategy," Horrell told this publication in a phone call following
yesterday's earlier announcement of his appointment. "In some [booking centres]
there are likely to be implications and we will work through all the options.
In other areas we are investing substantial amounts of money," he said.
The firm remains committed to all the regions in which it now operates, he said.
Horrell said the bank will review those centres with less than
£5 billion ($8.0 billion) of AuM; however, it will not adopt a rigid approach.
In India,
for example, where there are less than £5 billion of AuM held by clients in the
country, the bank is very keen to maintain a presence and grow it, given what
it sees as the potential.
Barclays has been through a multi-year "Project Gamma"
series of initiatives designed to improve efficiency and assets under
management - that process is now over.
Recent results have been mixed. In the
six months to 30 June, this business unit made an adjusted pre-tax profit of
£47 million, down from £175 million profit figure in the six months to the end
of December last year. Its cost-income ratio was 91 per cent at the end of
June, up from 79 per cent at the end of December last year. (The wealth
management industry average, globally, has been in the high 70s in recent years,
according to groups such as Scorpio Partnership, the consultancy). While the
ratio can sometimes deteriorate after a period of high investment to bolster
long-term growth – as Barclays hopes – managers will want that ratio to head
back down at some point. Horrell said that in total, around £400 million is
being invested in the W&IM business out to 2016 as part of the Barclays
"transform" programme of changes.
Adapting
"The reason for a strategy refresh is to ensure our ability
to adapt to a rapidly changing world of wealth management," Horrell said. "We
are in 70 markets globally, and that covers 86 per cent of the world's wealth,"
he said.
As far as the cross-border business of the bank is
concerned, growth is being focused on clients in 70 countries, down from the
current figure of around 200. "We have restricted the ability to prospect for and
take on new clients, and are focusing on growth in those 70," he said.
The benefits of focusing on such markets are to build scale and
efficiency in the business where possible, he said.
Among other moves, Horrell said, was putting all of Barclays'
investment management capability in one place to build a single area of
expertise that the entire firm can draw on.
One area where wealth managers have had to consider their
segmentation – and profitability – is towards the lower end of the market where
clients' assets may not be large enough for firms to profitably serve them, but
where there is a need – and smart long-term goodwill case – to continue
providing some kind of coverage. That is where Barclays is stepping up moves to
provide execution-only platforms for clients - more details will emerge on this
in due course, Horrell said.
"We do see a big opportunity for Barclays and there is a
real need in the market place for a direct proposition," he said, adding that
the firm's existing Barclays Stockbrokers business is already an important and
prominent player.