Singapore's Ascent As A Gold Hub; Asia Demand Strong - WGC
Stephen Little, Reporter , 6 September 2013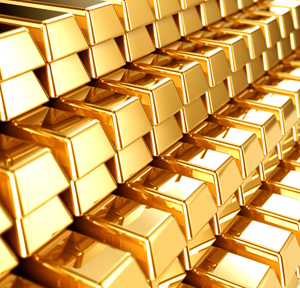 Singapore's rise as a gold hub on a par with London, New York and Switzerland is proceeding despite the recent pullback in the yellow metal's price.
Over the past 40 years, Singapore has managed to transform itself into one of the world's leading financial centres, and with demand for gold across Asia surging, it is now seeking to establish itself as the regional hub for the yellow metal.
According to trade agency International Enterprise Singapore, Singapore has about 2 per cent of the global gold market and is looking to become an Asia-Pacific industry hub for gold by targeting growth between 10 to 15 per cent over the next five to 10 years. (To view another article on Singapore in this publication about a visit to the FreePort, click here.)
Despite competition from other Asian cities such as Shanghai and Hong Kong, the World Gold Council believes that the city-state is well-positioned in the region to become a bullion centre, Albert Cheng, managing director for the Far East at the World Gold Council told this publication in a recent interview.
"Singapore's advantage over China is that it is an open market with no exchange control and gold is freely traded there, whereas China still has a number of hurdles to overcome," said Cheng.
Whilst world hubs for gold have traditionally been in Zurich, London and New York, stores for the metal are increasingly being built in Asia as countries such as Singapore take steps to attract gold and precious metal trades to the region.
Last October, the Singapore government exempted investment grade gold and other precious metals from a 7 per cent goods and services tax in order to increase the development of gold trading by bringing it in line with other major markets.
Singapore's bid to become a regional hub for gold comes amid falling prices of the precious metal and falling demand in the US and Europe. Despite this, trading has been brisk in Asia, especially in China and India, where demand is still strong.
According to the World Gold Council, overall global gold demand fell by 12 per cent to 856.3 tonnes in the second quarter of 2013 and prices fell by around a fifth this year to a near three-year low in June of $1,180.50 an ounce.
Meanwhile, demand for gold in China hit a record 706.36 tonnes for the first half of 2013, up 54 per cent on the same period last year, despite a bearish market globally, according to data from the China Gold Association.