Summary Of Asia-Pacific Executive Moves For July 2013
Vanessa Doctor, Reporter, 12 August 2013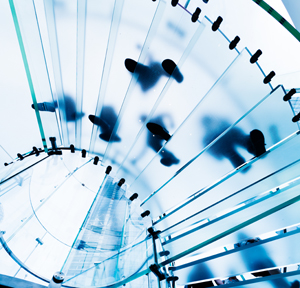 Barclays, the UK banking giant, appointed John Chang as country head for Korea, replacing Joe Shin, who has announced his decision to retire. Chang joined the company in 2011 as head of equities, South Korea. Prior to Barclays, he was with Deutsche Securities Korea as head of GME and managing director.
Credit Suisse Group named Joachim Oechslin as its new chief risk officer, taking over from Tobias Guldimann, who is taking up the post of head of regulatory risk, corporate responsibility and regulatory policy. Oechslin, who is currently chief risk officer of Munich Re, will be appointed as a member of Credit Suisse's executive board and take his role on 1 January next year.
Allianz Australia, the Australian insurance and risk management firm, named David Krawitz as its new chief operating officer effective 30 September 2013. Krawitz replaces Garry Townsend, who is retiring on 31 December after 44 years in the industry. Krawitz joined Allianz in 2004 after a long career at McKinsey in Australia and the US.
Friends Provident International promoted James Tan to the role of managing director, based in Hong Kong. Tan continues to report to John Van Der Wielen, who has taken on wider responsibilities within the Friends Life Group as the chief executive for both the international and UK divisions.
UBS Wealth Management Hong Kong promoted Allen Lo, chief executive of UBS Wealth, and Amy Lo, head of ultra high net worth, Asia-Pacific, from managing directors to group managing directors.
Goldman Sachs appointed long-standing senior manager Ken Hitchner as president of the Asia-Pacific ex-Japan region. He took over from David Ryan, who has retired from the post. Hitchner is now based in Hong Kong and works with Mark Schwartz, chairman of Goldman Sachs Asia-Pacific, and Masa Mochida, president of Goldman Sach
Malaysian lender Hong Leong Bank named Tan Kong Khoon, a former DBS Group executive, as its new CEO and group managing director at HLB, replacing Yvonne Chia who announced her resignation in March. Tan began his career at DBS in 1981 before moving to other companies, eventually rejoining the firm in 2010 as group executive for consumer banking.
Global investment management group BNY Mellon expanded its Asian investment team with the appointment of Albert Yeh as managing director. Yeh assumes the newly-created Hong Kong-based post, and is now working with Jane Claire, head of strategy and development, product and marketing for the Asia-Pacific business, to whom he reports. He previously served as managing director and chief operating officer for Asia-Pacific iShares and Asia ex-Japan retail at BlackRock.
ANZ, one of Australia's Big Four banks, named Glenn Maguire as chief economist for Asia-Pacific based in Hong Kong. Maguire had been acting in this role since May 2013 after Paul Gruenwald moved to Standard & Poor's Singapore.
UK-headquartered private bank Barclays named Carol Chen as market head for Greater China effective 1 October 2013. Chen relocates from Singapore to Hong Kong for this role. She was previously the head of the Greater China desk in the city-state.
Baker & McKenzie.Wong & Leow, the Singapore member firm of international law firm Baker & McKenzie, elected Dawn Quek to the firm's partnership, effective 1 July 2013. In this role, she works closely with partner Allen Tan and senior tax consultant Peter Tan to offer a range of tax advice to corporate, financial and private clients in the city-state.
Withers, the international law firm that specialises in private client practice, named eight new partners to its various global offices, three of whom are in Asia. Now part of the company are are Stacey Devoy as a member of the family law team in Hong Kong, Fernando Gandioli for the tax and estate planning team in Singapore and Philip Munro for the funds, investments and business tax team in Singapore. The other new partners are based in London, New York and New Haven.
BNY Mellon strengthened its Asia-Pacific institutional distribution arm with a senior appointment. Mark Speciale assumed the newly-created role of head of institutional distribution for Asia-Pacific. Based in Singapore, he reports to Alan Harden, chief executive for BNY Mellon's Asia-Pacific investment management business, and PeterPaul Pardi, the head of global distribution for investment management based in London.
The Singapore-based chief investment strategist of HSBC Private Bank's Asia-Pacific team, Arjuna Mahendran, took up the chief investment officer post at Dubai-headquartered Emirates NBD. The move happened less than a month after Shayne Nelson, the former chief executive at Standard Chartered Private Bank, also joined Emirates NBD.
HSBC unveiled a swathe of senior management changes, including a move affecting the private bank. Peter Boyles, chief executive of global private banking, was appointed group managing director, effective from 1 October 2013. Simon Cooper was also named group managing director and CEO of global commercial banking starting on the same date. Cooper succeeds Alan Keir in this London based role. Keir was named CEO of HSBC Bank and will continue to be based in London. Keir replaces Brian Robertson, who will retire as group managing director and CEO of HSBC Bank after 38 years. Mohammad Al Tuwaijri was appointed deputy chairman and CEO of HSBC Middle East and North Africa, also effective from 1 October. Al Tuwaijri will continue to be based in Dubai and in his new role will report to Keir.
Principal Financial Group named new heads for its Hong Kong and Asia businesses. Arthur Bacci took the helm in Principal International Hong Kong after serving as president and chief executive of Principal Bank since 2007. Joining Bacci is Camill Cheung who was named head of mutual fund sales and marketing at Principal Global Investor (Asia). The two appointments follow the announcement that Stanley Yip, CEO for the Hong Kong office is retiring as of the end of June.
Withers, the international law firm, named a new consultant for its wealth planning practice in Hong Kong. Michelle Chow brings over 15 years of experience in corporate and charity law to this post, where she will focus on issues relating to trusts, wealth planning and philanthropy.
Ibbotson Associates Australia expanded its distribution and client management capabilities with a series of hires. Scott Mclennan joined as senior relationship manager, Katharine Jackson and Brent Finneran as relationship associates and Amanda Freeman as investment services associate. All three report of Matthew Esler, head of distribution.
Global Prime Partners, the UK-based prime brokerage firm, expanded its Asian markets team with the appointment of Rupert Street as head based out of the Hong Kong office. Street brings over two decades of financial markets and Asian investment experience, which includes managing his own hedge fund, heading a family office and serving as advisor to a number of Hong Kong-listed firms.
Australian wealth management firm netwealth expanded its board with the appointment of Kate Mulligan as non-executive director. Mulligan was previously a managing director a Ventura/All Star Funds Management and stepped down from this role in September 2012 after Centrepoint Alliance assumed ownership.
Skandia International, the offshore arm of Old Mutual Wealth, announced the appointments of Jammine Soh and Huw Wedlock as sales managers. Soh, previously from Zurich International, will focus on the domestic financial advisor distributor base. Wedlock, currently a wealth management consultant at Skandia UK, will focus on the company's key partner financial advisor accounts in the Asian region. Both report to Chris Ivinson, head of sales for Skandia in ASEAN.