Summary Of Executive Moves In Global Wealth Management - July 2013
, 13 August 2013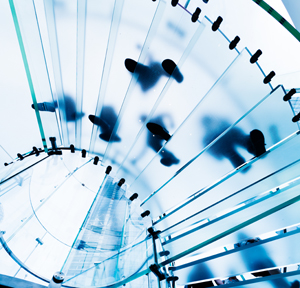 UK
Sanlam UK, part of financial services group Sanlam, appointed Craig McPherson as a business development manager for the north of England as part of its regional expansion.
McPherson joined from Barclays Wealth & Investment Management, where he was business development manager and responsible for redeveloping the bank's discretionary proposition for the IFA market. Prior to this, he worked at the AXA Group and also for Legal and General.
Sanlam also added Mike Middleton to its northern arm as a financial planner, joining from Lloyds TSB Private Bank, where he was a wealth IFA. Before that, he worked at Abbey National and Robson Rhodes.
AXA Wealth hired Skandia's former head of proposition Graham Bentley as interim head of fund group relations.
Bentley is responsible for delivering customer and IFA-facing investment solutions and ensuring that AXA secures the best possible commercial terms for its investors.
Bentley was at Old Mutual and Skandia for over 12 years, working in platform development and investment proposition roles. Before this, he worked for M&G and Henderson.
GLG, the discretionary investment manager business of Man Group – the world's largest hedge fund business – appointed James Ind to its macro and relative value team. He previously worked at Russell Investments.
In his new role, Ind helps to manage a total return strategy, which aims to create and enhance long term wealth by investing across a range of different asset classes within a strict risk framework.
Momentum Global Investment Management, the UK-based business, added Mark Skinner to Momentum's UK advisory board.
Skinner, with more than 30 years' experience in the asset management sector, previously served as director of AMC search at KL Communications. Before that, he was managing director at Newstar, as well as holding a number of positions at various firms including Norwich Union, Baring Asset Management and Steve & Prosper.
Standard Life Investments named Neil Odom-Haslett as its head of commercial real estate lending.
Odom-Haslett spearheads the firm's entry into the market in the UK and is based in London. He joins from Deutsche Pfandbrief Bank and reports to David Paine, head of real estate investments.
UK-based wealth manager HFM Columbus recruited Paul Jones, a former senior private client adviser with Clydesdale bank. He brings client assets worth some £100 million ($150 million) to the firm, it said.
Epoch Wealth Management, a firm based in the western part of the UK, appointed former charity boss Richard Barrington as chief operating officer.
Barrington joined Epoch from the West of England Sport Trust where, as COO he was responsible for the trust's charity, which was established by Sport England to promote participation in sport across the region.
RBC Wealth Management hired Mike Moodie for the newly created post of vice president and managing director, ultra high net worth, RBC Wealth Management - British Isles and Caribbean.
Moodie, who has previously held the role of head of RBC Wealth Management for the UK and worked at RBC for over 28 years, works with, and reports jointly to, Paul Patterson, deputy chairman, UHNW, RBC Wealth Management as well as Stuart Rutledge, head, RBC Wealth Management - British Isles and Caribbean.
In his new role, he helps to lead the coordination and servicing of UHNW clients based in the British Isles and Caribbean.