Family Office
HSBC Is World's Number One Family Office Business For Third Year Running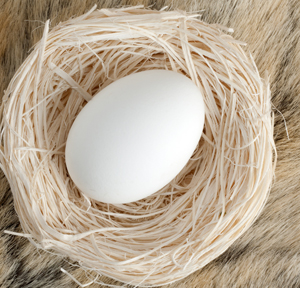 Both ends of the spectrum
The rankings, which are published by Bloomberg Markets magazine, look at the top 50 family offices internationally and so include all kinds of players, from the bank-owned businesses which dominate the top ten to much smaller independent institutions. As such, it identifies some interesting stories of white-hot growth. Top-ranked in terms of growth is Miami-based CV Advisors, which now has £2.5 billion in AuA from 41 clients and has doubled its assets over the past year. Elliot Dornbusch, who runs CV, told Bloomberg Markets that its impressive growth has come from the addition of just six new families (the firm targets the Latin American super-wealthy).
Effinger said that CV advisors has "clearly found a niche" in serving Latin American clients. (The firm's chief executive, Elliot Dornbusch, was raised in Venezuela.)
"Latin America has always been fertile ground for high-end wealth management. CV says they have an advantage being in Miami, which is close to the region by air, but in the US, where clients want to keep their money," said Effinger. "Currency controls keep the bolivar at 6.3 to the dollar, while it trades at 29 to the dollar on the street. It's easy to see why holding money in Miami is more attractive."
Meanwhile, the second-fastest growing family office for this year's ranking is a very different type of institution. Minneapolis-based Ascent Private Capital Management is owned by US Bancorp and this year recorded very impressive 96 per cent asset growth to hit $4.4 billion in AuA in 2013. Ascent, which has 60 clients, is targeting wealth creators (which comprise around 60 per cent of its roster), and while clients must have at least $50 million in assets the firm will also include the client's business in a reckoning of their wealth. The aim is to build bonds with clients well before a liquidity event takes, Michael Cole, Ascent's president, told Bloomberg Markets magazine.
There is another interesting contrast to be drawn between CV and Ascent is their wildly different models: the former manages virtually all clients' money in-house (mostly buying high-quality corporate bonds in a bid to preserve capital over chasing stellar returns), while the latter doesn't run any money at all and rather focuses on softer services like education and constructing family histories. "Those are the extremes, I'd say, and they topped the list in terms of growth," said Effinger.
Effinger's report highlights the growth in family offices offering a family historian or the like, in recognition that the second and third generations must be educated about the origins of their fortune to help them to avoid squandering it or becoming warped by wealth.
"The trend this year and last has been education - the idea that managing money isn't enough… Wells Fargo's Abbot Downing unit [which is for clients with wealth in excess of $50 million] has a group of historians on staff, and now Ascent has hired one. The idea is that knowing one's history provides context that can guide philanthropic decisions and ground a person who might be overwhelmed by new-found wealth," said Effinger.
"I think this may have particular appeal in the US, where many of us know which generations of our ancestors came over here, and when. Genealogy services are also booming."