Alt Investments
Guest Comment: Alternative Investment Firms - Should They Restructure As New Regulations Approach?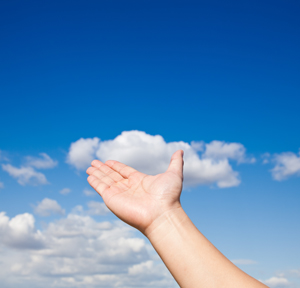 Non-EU managers of above-threshold EU
AIFs, or of above-threshold non-EU AIFs marketed into the EU, need also to
understand the detailed content, accounting standards and shorter timing
requirements for their next set of annual report and accounts, the information
required to be reported to their EU member state regulator and investor
disclosure requirements. They should be speaking to their accountants now and
reviewing any special arrangements such as side letters and side pockets,
liquidity management, risk profile and the calculation and reporting of
leverage if employed.
EU AIFMs managing above threshold EU
AIFs or above threshold non-EU AIFs have to add to that list the requirement to
separate risk management from portfolio management. They will need to apply the remuneration
code, considering to whom it applies, types of remuneration covered, the
internal governance relating to remuneration including the application of
deferral and claw-back, disclosure in report and accounts, etc. There is also a
requirement to have procedures for the calculation and disclosure of proper and
independent valuation.
The requirement to appoint a full
depositary applies to EU-based managers of the above-threshold EU AIF. But, managers
of above-threshold non-EU AIFs marketed into the EU will also need to appoint
someone to carry out reduced AIFMD article 36 depositary functions which
include safe custody, cash flow monitoring and oversight.
There are other issues facing managers
looking to become authorised under the new directive, whether because they have
to or because they wish to avail themselves of the EU marketing passport. First,
there is the application of initial capital requirement, own funds requirement
and the requirement to maintain qualifying professional indemnity insurance or
additional own funds to cover professional negligence liability. Second, the choice of member state for
authorisation is important as although there is not much scope for deviation it
is clear that there are differences in the approaches of the individual EU
member state regulators.
Implications
There will be substantial increased
costs incurred because of the need to seek professional advice, implement
changes to structure, appoint or at least review the scope of existing service
providers, comply with additional regulatory burdens and the need for some to
increase their regulatory capital.
Indirect costs will arise from keeping
own funds in liquid instruments, the mismatch between the AIFMD remuneration
deferral requirements and the timing of taxation on payments.
Opportunities to market may be lost as
managers take time to learn the new marketing rules, and spend more time on
compliance rather than managing money.
The threshold for being successful has
changed. Managers of EU-AIFs or non-EU AIFs marketed into the EU nearing the
threshold of Eur 100 mn will need to get bigger to be able to amortise the
increased costs, or should consider whether to shut down.
The opportunity to passport through the
EU and through that to develop other international market will be enhanced
because of the increased barriers to entry for competitors.
Finally, it is important to consider
the human dimension with each fund's talent pool comprising a range of
professionals at differing stages in their career and life. Any manager
thinking of retiring in the not-too-distant future might want to bring those
plans forward.
In any event, at a time of such
strategic change it is worth considering whether the current fund structure and
plans are fit for purpose.