Strategy
"Serial Entrepreneur" Jason Ma Writes About Future Business Leaders At Elite Universities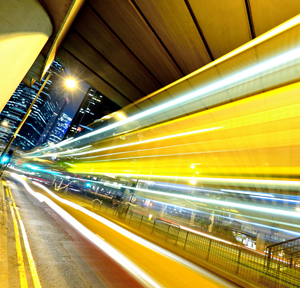 Big Apple
At Juilliard's Ivy League neighbour on the Upper West Side,
Columbia University sophomore Emily Hsia recently received a promotion to VP of
Engineering, and her fully college student-run tech start-up, TappMob, has been
acquired. Now she and her founders own stock at the acquiring parent company.
Emily reminisces: "It's been a whirlwind. I got the internship via a referral
while taking my first Intro to CS class. Collaborative learning. Super
fast-paced overall."
South of the Big Apple, entrepreneurship is indeed humming
at the Wharton School
in the University
of Pennsylvania, an Ivy.
"Wharton Entrepreneurship is a hub that engages students across Penn's entire
campus," says Emily Cieri, managing director of Wharton Entrepreneurship. "We
support majors/concentrations at the PhD, MBA and undergraduate levels. Roughly
20 per cent of the MBAs majors in entrepreneurship. Our venture development
programmes include the Wharton Business Plan Competition and Wharton Venture
Initiation Program (our educational incubator). We have seen a dramatic growth
of students interning and working at early-stage companies over the past few
years."
Emily credits the strength of UPenn's entrepreneurial
student body to the diversity of support that students receive: "Students
successfully move from idea generation, through market validation, to launch.
Some examples of business built by Wharton students include Warby Parker,
Baby.com.br, Milo and Invite Media. This past
fall, Wharton launched a Semester in San
Francisco that allowed 55 MBA students to study at the
Wharton San Francisco campus. This provided a full slate of elective courses
focused on technology and entrepreneurship, with immersion in the Valley."
Perhaps the most tech entrepreneurship-astute elite university
other than Stanford lies further up Northeast. An earlier study by MIT faculty
estimated that all active companies worldwide formed by MIT graduates surpassed
$2 trillion a year–which is more than the GDP of all but the 10 largest
nations. MIT has the Martin Trust Center
for MIT Entrepreneurship as the main hub, the Deshpande Center
for Technological Innovation, the $100,000 Entrepreneurship Competition, the
globally renowned and more research-focused Media Lab and other initiatives.
Youyang Gu, an MIT sophomore majoring in computer science,
is heads-down in his studies, reflecting MIT students' famously high standards
in academic rigour. He is temporarily putting his entrepreneurial pursuit on
hold until his junior year. "Work, sleep or play. Pick 2."
Youyang adds: "What differentiates MIT on entrepreneurship
is that we strive for perfection. We do not have the luxury of just churning
out products and hoping that one will work. Everything we do must be (close to)
perfect because we want that one pitch to count." Boston
is a large market for entrepreneurs and start-ups but is not Silicon
Valley. Entrepreneurs there get less interaction with angel
investors and VCs.
"We are more focused on goals and checkpoints, developing
products like Dropbox that have a high rate of success right after launch. We
learn to be exceptional problem solvers who are excellent at managing our time
and balancing our work. Sometimes, that comes at the expense of the broad
vision that is critical as a quality of CEOs."
A recent Boston Magazine article about entrepreneurship at
MIT describes that even its globally famous neighbour and top Ivy, Harvard
University, is on a catch-up mode on tech entrepreneurship, "the new sexy." This
was a reason that would-be college junior, hardcore entrepreneur and Thiel
Fellow Tony Ho is on leave from school. Tony is having a blast at the Thiel
Fellowship but plans to eventually go back to Harvard and "take liberal arts
classes to get more well-rounded."
Speaking of hardcore MIT entrepreneurs, Quizlet founder
Andrew Sutherland is leading his team towards their product and technology
vision, including mobile. He founded Quizlet while a high school sophomore and
is currently on leave from MIT. My own high school junior daughter and students
and teachers all over have found Quizlet a very useful learning tool.
Student entrepreneurship can begin at an early age,
especially with expert guidance or mentoring and parental support. Sameer Vij,
a high school junior at The Harker School, Silicon Valley's
top prep school, is founder and chair of TiE Youth Forum. The event will be
held on Saturday, May 18th, as part of the upcoming TiEcon 2013, historically
attracting 3,000-plus attendees. Sameer notes: "TiE Youth is a great
opportunity for high school and college students to listen to world famous
entrepreneurs' stories of successes, failures and lessons learned, to connect
with other curious students and to experience the world's largest entrepreneurship
conference."
As Sameer seems to understand, student entrepreneurship is
on the rise and becoming ever more important, both for students as they develop
long-term leadership skills, and for society as it benefits from the explosive
creativity and energy of young men and women.