A Busy Time For Firms That Help Wealth Managers Keep Costs Down
Tom Burroughes, Group Editor , London, 16 July 2013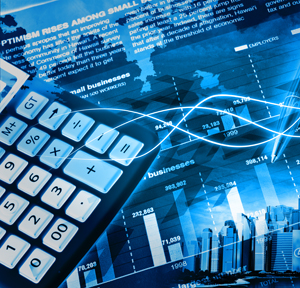 Firms that help wealth managers get a quick, accurate read on costs and revenues are in demand as regulatory and other pressures mount.
Big bucks
The stakes are large. In the US alone, around $30 billion of fee revenue moves between wealth and asset management every year to pay certain service or distribution fees as a requirement to include investment products on distribution platforms. Keeping track of that sort of money is a major undertaking, one that is largely invisible to the end-investor.
According to Alexander Classen, CEO of the international business of Coutts, speaking at a recent conference, the "cost of risk and compliance has risen a good 30 per cent in the last two to three years".
In the UK, meanwhile, the wealth management industry has had to contend with the impact of the Retail Distribution Review, a programme of reform that seeks to stamp out the use of trail commissions paid to advisors by fund companies, shifting the sector to a fee-based approach instead.
Meanwhile, another cost that fund managers want to track accurately is how much they pay for research. A few weeks ago, this publication spoke to Ian Daniels, who is sales and marketing director at Mereus, a firm that helps investment houses to track the use of market research sent by analysts. Given the vast volumes of material sent over the wires during a normal business day, the cost savings can be large if this traffic can be thinned out effectively.
"It is hard for some asset managers to know whether they are getting value for money from their research," Daniels said. "With the data provided by Mereus you can see what information your employees are receiving, when and if they are actually using it. There are opportunities to use the data to cut research costs and make better use of what is paid for," he said, adding that Mereus is in the process of marketing its services to clients and targeting asset managers.
The UK's financial regulator has highlighted the need for firms to get a better understanding of the value of the research they pay for (although arguably such an operational matter is a business efficiency issue that should not be a matter for bureaucrats to concern themselves about).
"Asset management firms need to be able to demonstrate to investors and the [regulator] that they are spending investors' money appropriately on research," he said.
All this tracking of costs and revenues might not get the pulses racing among non-specialists, but for any wealth manager looking to get those closely-watched cost-income ratios down, technology that moves in the right direction is to be welcomed. This is a space likely to see more developments in the months and years ahead.