Market Research
US States Lack Women Financial Advisors Where They Are Needed Most - New Data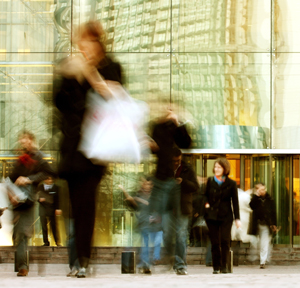 Dominance

Ten states represent 55 per cent of the
nation's wealthy single women and about 60 per cent of women financial
advisors. The data points to a bit of a mismatch. California, for example, represents 12.3 per cent of the total single women market, yet it ranks 41st in presence of women at RIAs. By contrast, Ohio
and Georgia
are two states with high advisor affinity, but they rank low in presence.
Meanwhile, states representing smaller markets
dominate the top ten ranking for women in RIAs and active registered representatives, the firms said. At the top, 13 per cent of
firms in West Virginia have at least one woman
advisor, while this is the case at 11.4 per cent of firms in New Mexico. Following is Texas
(8.6 per cent); North Dakota (8 per cent); Rhode Island (7.7 per cent); Florida
(7.4 per cent); South Carolina (6 per cent); Oklahoma (5.8 per cent); Missouri
(4.8 per cent); and Michigan
(4.8 per cent). Florida, Texas,
Ohio and Georgia are the only states that
rank high in financial advisor affinity growth.
"The data driving
the report's state rankings make it imperative that marketers use
relevant, localized market intelligence to their advantage. Florida and Texas are projected to experience
advisor-favorable increases over 80 per cent; Nevada over 170 per cent, New York
only 43 per cent," said Raisa Suhir, IAP's managing director of analytics.
From a wealth management prospective, women are a high potential clientele, IAP and Meridian-IQ noted. But in order to tap that opportunity, and concentrate efforts in the states where that is greatest, firms will need to hire more women advisors - in the places where they appear to be needed the most.