M and A
Falcon Private Bank Outsources Insurance-Linked Securities Business To Zurich Firm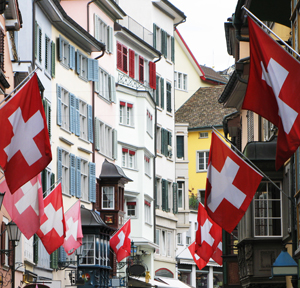 Falcon Private Bank, the Swiss firm owned by Abu Dhabi-based
aabar Investments PJS, announced it has transferred management of its
insurance-linked securities business to Twelve Capital, a firm based out of Zurich.
The move will primarily affect investment funds that are
domiciled in and regulated in Switzerland,
Falcon said in a statement today.
The Swiss private bank has made a number of moves lately to
intensify its focus on wealth management; in April, it completed its
acquisition of Clariden Leu (Europe) from
Credit Suisse.
"With this collaboration and the integration of the existing
management team, Twelve Capital will guarantee continuity for existing Falcon
Private Bank clients and ensure that the ILS activities are optimally integrated
into Twelve Capital's core business," the statement said.
Both organisations said they have agreed not to comment on
the details of the transaction, which is subject to approval by the supervisory
authorities in Switzerland
and Luxembourg.
Twelve Capital is an independent investment boutique
specialising in insurance-related investments, such as insurance-linked
securities and subordinated insurance bonds. Its clients are large
institutional investors in Europe. Its team
comprises insurance industry specialists with outstanding track records.