Strategy
EXCLUSIVE: Citi Private Bank: Reaping Rewards From Client Feedback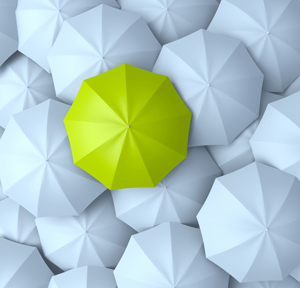 Here, top executives at Citi Private Bank explain how the bank's "Voice of the Client" initiative has rapidly gained traction among both staff and clients.
This case study forms part of sister publication WealthBriefing's latest research report, The New Normal: Codifying Superior Client Experience In Wealth Management, which was produced in association with Barclays Wealth and Investment Management and will launch on May 15. The report will be free as part of member benefits.
Here, top executives at Citi Private Bank explain how the bank's "Voice of the Client" initiative has rapidly gained traction among both staff and clients.
Many believe that cash-rich, time-poor HNW clients simply cannot be bothered to fill in questionnaires on the performance of their wealth management provider. But, according to Tim Tate, global head of client management, this is an "absolute fallacy" and clients are only too keen to make their views heard – as long as the right process is put in place and clients believe that their feedback will be acted upon.
Far from being met with indifference, Citi Private Bank has actually seen a "fantastic" client response to its requests for feedback and these insights are proving invaluable to the business, said Tate.
Crossover from corporate
Citi Private Bank's Voice of the Client initiative grew out of efforts made by the corporate banking side of the business to better understand the needs of its client base. Strategically leveraging client feedback has long been a priority of Jane Fraser, head of Citi's Global Private Bank since April 2009, and Fraser and Tate first began working together on client feedback on the corporate side of the bank's activities in 2006 (when she was head of strategy for relationships). When Tate joined the private bank in 2010 they started to talk about putting in place something similar for this side of the business.
These efforts began with senior managers performing reviews with a sample of around 100 clients, which consisted of discussions lasting about an hour (while these were free-form, the interviewers were extensively pre- and de-briefed on what the bank wanted to find out). In 2011, Citi Private Bank began to think about scaling up the initiative and following the corporate side of the business in moving a significant proportion of the process online.
Convincing bankers
Tate is the first to agree that a private bank asking HNW clients to fill in a questionnaire online would seem to go against the grain in an industry which predicates itself on the highest levels of personal service. However, as long as clients are approached – and questioned – in the right way, gathering client feedback in this manner can yield great results, he argues.
As with all such initiatives, ensuring staff buy-in is the first hurdle to be surmounted, and while Tate concedes that there was some degree of pushback from relationship managers initially, Voice of the Client now enjoys huge support internally.
In the words of Tate, while Citi's bankers were "initially a little unsure and wary of being criticized" they now see the value of the feedback which Voice of the Client offers. As Tate points out, getting "constructive criticism" can be a boon to bankers in the current environment of ongoing margin and headcount pressures: "Bankers are under pressure; it's tough times out there… we desperately want to retain talent and to do that sometimes the bankers need help," he said.