People Moves
Summary Of Executive Moves In Global Wealth Management - April 2013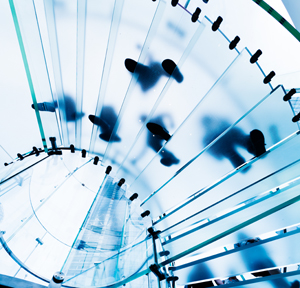 April proved to be a busy month across most regions for the wealth management sector.
UK
Barclays appointed Kenneth Warnock as
portfolio manager in its wealth and investment management division in Edinburgh. Warnock joined
Barclays from Alliance Trust in Edinburgh.
He previously worked for Premier Fund Managers, Jupiter Fund Management and Johnson
Fry.
Rowan Dartington appointed Steve
Bridges to the newly-created role of business development manager at its Bristol office. Bridges
joined from The Premier Group, where he was head of regional development.
Previously, he worked for Butterfield Private Bank and Mayfair Capital
Partners.
Walpole
British Luxury appointed Michael Morley, chief executive of Coutts & Co, to
its board of directors. Morley joined Coutts, the wealth division of the Royal
Bank of Scotland Group, as CEO in June 2009. In September 2010 he also became
chairman of Royal Bank of Scotland International, the offshore banking business
of the group in Jersey, Guernsey, the Isle of Man and Gibraltar.
IntelliFlo
appointed Peter Jordan to the newly-created role of marketing director, based
in its Kingston-upon-Thames, Surrey
office. Jordan joined after
teaching economics at Portsmouth
Grammar School, but prior
to this he held a number of senior marketing roles at Skandia and Scottish
Windows. He reports to Dave Chessell.
JP
Morgan Asset Management appointed Simon Crinage as its new head of investment
trust business. Crinage reports to Jasper Berens, head of UK funds
management and replaces David Barron, who left the firm earlier this year.
RBC
Wealth Management added Angelina Yap as a London-based director within its UK private
client team. Ms Yap will develop relationships with UK-resident, non-domiciled
high and ultra high net worth clients from countries such as Singapore, Taiwan,
Malaysia
and Greater China.
Ms
Yap joined RBC from EFG Private Bank. Before that, she headed up a global
Chinese initiative at Standard Chartered Private Bank, and also led the Asian
business development unit at HSBC Global Asset Management.
Ashcourt
Rowan Asset Management appointed former
Brewin Dolphin senior manager Harry
Burnham to its board.
At
Brewin Dolphin, he was responsible for a wide range of individual, trust and
charitable portfolios, as well as the management of the Brewin Dolphin pension
fund. He was also instrumental in developing and managing the group's fund
research platform.
Sarasin & Partners appointed Sarah
McCarthy to the newly-created role of head of marketing. She will be based in London, but will work across the firm's UK and
international client base.
McCarthy joined from Goldman Sachs,
where she was executive director for the firm's asset management team. Before
this, she worked as senior marketing manager at Fidelity Worldwide Investment,
and held other managerial positions at Skandia Investment Group and AXA Investment
Managers.