Family Office
EXCLUSIVE: Thomas Carroll On His First Few Months At The Helm Of GenSpring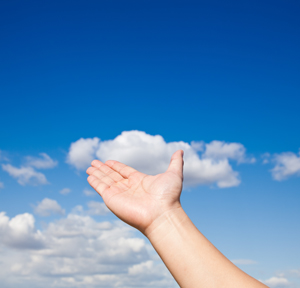 The first 60 days
Communicating that message to staff, clients and the industry kept Carroll on his toes in the first 60 says in the job. He said he was aware of the dangers posed by this sort of transition in a business where front-line staff are important, and where advisor attrition can be damaging.
"I started on October fifth and I've been on a plane every week since I've started. Although I'm based in Atlanta I can't say I've spent a lot of time in Atlanta over these six months," he says.
"It was very important that the first 60+ days that I was in every one of our family offices, meeting every one on our team and making sure they knew who I was, that I was committed to the value proposition that many of them signed up for."
He then went on a roadshow to meet GenSpring's families, visiting 10 cities in six weeks. He was accompanied by the firm's chief investment officer, chief investment strategist, chief advisory officer and one other panelist who focused on non-financial issues families of wealth face. He met with 300 clients and prospective clients in that time.
"And really the point of that was to make sure that the client base knew that, although there was a change in leadership, the reason that they signed up to be a client of GenSpring was still relevant today with the new leadership," he said.
"The next thing is to make sure the industry knows that the demise of GenSpring is greatly exaggerated," says Carroll. "It's a very strong firm with very strong professionals and a great client base. We are still recognized in the industry as a tough competitor."
Indeed, GenSpring was just ranked the number one competitor by firms within the multi-family office industry in The Family Wealth Alliance's latest study of it, in which the Chicago-based organization asked participants to list their top three competitors.
A "wait and see" approach
When a new leader takes over, it will inevitably take some time for their new form of leadership and ideas to take hold, and for this to bear fruit. Carroll knows he has taken on a big brand within the MFO business and that the proof of where he takes this "will be in the execution."
"I think that there's a little bit of a wait-and-see approach and I'm okay with that, because I know that we're going to be able to execute and prove to our staff and clients, and the industry, that we can have large corporate ownership and deliver boutique advice service in a family office model," Carroll tells Family Wealth Report.
What's more, he says that "SunTrust is still committed to providing the capital for long-term growth and sustainability."
"I think that our growth is going to be organic, it's not necessarily going to be through acquisition in the short term, but it's going to be through targeted, surgical hires external to SunTrust in markets that we believe there to be growth opportunities," says Carroll.
"Right now we're looking at Southern California and making some additional investments in the Southern California marketplace. We're going to look at the Northeast as well in 2013 and look at making some additional hires there. And I think we're incredibly well positioned in the mid-Atlantic, the Southeast and Florida," he adds.
Meanwhile, an industry in which many firms grapple with challenges over how to set and charge fees, how to evaluate cost-to-serve, and how to deliver scale, will no doubt watch his progress with much interest.