Family Office
EXCLUSIVE: Thomas Carroll On His First Few Months At The Helm Of GenSpring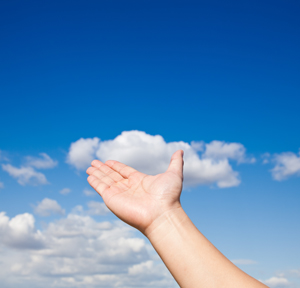 What is changing
Despite this background and respect for GenSpring's model, there will of course be some changes at the multi-family office. That is, after all, what a new CEO generally implies. And there are various prongs to the approach Carroll is taking. Firstly, there has been some consolidation.
"I've had to evaluate whether the way that the firm has allocated the capital is appropriate and it's led to decisions around some offices," he says.
The Phoenix, AZ, location was closed at the start of the year with West Coast operations consolidated into the Costa Mesa branch under Pat Soldano. The Denver office was also closed.
Meanwhile, the international business has been divested to its original owner. The business was created when GenSpring bought TBK Investments, a multi-family office founded by Santiago Ulloa and which focused on Latin American and Southern European clients, in 2000. The business had nearly $1.5 billion in assets under advisement when it was acquired in 2000.
Along with these changes some senior staff have left the firm.
The firm will also be strengthening the relationship with SunTrust, which Carroll says got a little "off track" over the years.
"Part of my goal is to reenergize that relationship with SunTrust. It's a best of both worlds situation in that GenSpring is going to be maintained independently; it's a separate legal entity; it's a registered investment advisor held to the fiduciary standard, yet it benefits from many of the resources of having ownership by a large bank," he says.
"Think about having human resources, employee benefits, and finance - that corporate infrastructure that SunTrust has really helps GenSpring. And it allows me and my team to really focus our leadership more on strategic thinking and client-facing activities," he adds.
One of the casualties of the financial crisis was the idea of large corporate ownership of wealth management departments – because of the idea that clients lost out to product pushing to benefit investment banking, for example. But perhaps this is a case of tarring everyone with the same brush.
SunTrust has shown itself as an early appreciator of the benefits of having a high-end RIA in its book of business – something which is increasingly sought after by the banking industry – and of keeping this relatively separate from the bank. And while GenSpring is aiming to capitalize more on SunTrust's infrastructure, this independence will remain, Carroll says.
What's not changing
"In terms of the client experience, we haven't changed our service model, we haven't changed the way our advisors engage and interact with our families," he says.
There was no material impact to GenSpring's client-to-advisor ratio based on the Denver and Phoenix family office closings, the firm said. It does not currently have a target internally for this measure.
"We need to focus on getting better as a firm and not necessarily bigger, and as we get better as a firm we will get bigger organically," said Carroll.
There's also no move towards the sports and entertainment segment, as has been suggested. "By no means is GenSpring going to be a sports and entertainment RIA going forward," says Carroll. He says the level of wealth GenSpring serves makes this sort of narrow segmentation an inappropriate strategy for the firm.
"I no longer run the sports and entertainment business. There's a new head of that business who was hired on January first," says Carroll.
Jeff Dunn has taken over Carroll's previous role at the sports and entertainments business.
However, Carroll adds: "There were I think some good synergies about how that business was structured and run and what I'm trying to accomplish at GenSpring, in that the sports and entertainment business was a national business much like GenSpring; it was a separately contained business operating inside of a larger financial services company; and it was allowed to run very entrepreneurially and was ultimately very successful."