Reports
Julius Baer's Assets Under Management Rise To Record High, Buoyed By Inflows, Markets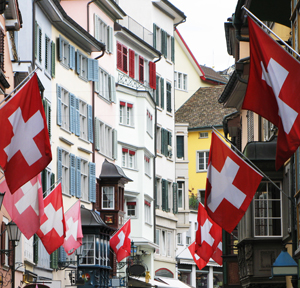 Julius Baer said today that assets under management at the
end of 2012 hit a record of SFr189 billion ($296.8 billion), a rise of 11 per
cent over the previous 12 months as a result of stronger markets, SFr9.7
billion of net inflows and a slightly negative currency effect.
The Zurich-listed bank reported on its full-year figures for
2012 after last week announcing it had started the process of transferring
assets acquired from the non-US wealth business it had acquired from Bank of
America Merrill Lynch.
Total assets under management, including assets under
custody, rose by 7 per cent to SFr277 billion, it said in a statement.
Operating income decreased by 1 per cent year-on-year to SFr1.737
billion, while average assets under management rose 8 per cent, resulting in a
gross margin of 96 basis points (2011: 105bps). The lower gross margin was a
direct consequence of a further reduction in client activity, the firm said.
Adjusted operating expenses fell by 5 per cent to SFr1.216 billion
as the expenses in 2011 included the one-off tax-related Germany payment of €50 million (SFr 65 million). Excluding the 2011 Germany
payment, the adjusted operating expenses were flat.
The bank said its adjusted cost/income ratio rose to 71 per
cent (2011: 68 per cent).