People Moves
ABN AMRO Bolsters Singapore, Hong Kong Teams With 11 New Hires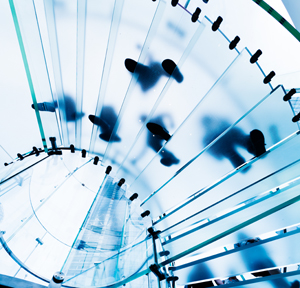 ABN AMRO Private Banking has strengthened its service offering for high net worth individuals in Asia and the Middle East, recruiting 11 new specialist staff members in Singapore and Hong Kong.
The hires include a seven-strong team from ANZ Bank in Singapore, which will focus on servicing ABN AMRO Private Banking's international clients segment, the Dutch bank said in a statement on Friday.
The team is led by Bert Stegink, previously head of expatriates and rest of the world clients at ANZ (and a former ABN AMRO employee), and also includes Benoit Strappazon, Jos Kleijne, Horst Hagemann, Matt Clark, Pierre Valentin and Jerry Leng, who join in a variety of private banking and investment counselling roles.
Also joining the private bank's Singapore office in newly-created regional roles are Leong Khin Meng, as head of business process improvement, and Paul Jessup, as vice president within the business development team. They join from Standard Chartered Bank Singapore and ANZ Bank, respectively.
Michael Pak and Alan Lam have also recently joined the private bank's Hong Kong office, as investment counsellor and senior portfolio manager - equities for Asian discretionary portfolio management, from Goldman Sachs Private Wealth Management and Bank Julius Baer, respectively.
"We are committed to building our operations with specialist talent, in order to provide our growing numbers of clients with the highest quality private banking service available in these markets," Hugues Delcourt, chief executive of ABN AMRO Private Banking Asia & Middle East, said.
"Our new colleagues will not only strengthen our existing range of services, but also have the expertise to help us develop new and innovative elements to our overall offering," he continued.
ABN AMRO Private Banking said it is seeking to grow its assets under management in the region by continuously enhancing and refining its service offering for local and international clients, as the level of wealth and client sophistication grows. A recent example is the launch of "Asian Discretionary Portfolio Management" in November 2012, which offers clients the option of investing some of their wealth through Asian-focused discretionary mandates.
In September last year the banking group announced plans to triple its Asian business within the next five years, with a focus on private banking. The group said it wants Asia to contribute 20 to 30 per cent of its global revenue within the next five years, up from 10 per cent at the time of the announcement.