Market Research
Double-Digit Growth Predicted For Asia's Life Insurance Sector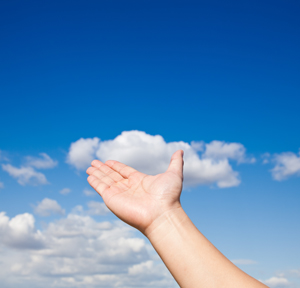 2013 will see life insurance premiums in emerging economies of Asia rebound, growing by about 10 per cent in real terms, according to a study by a Swiss risk management solutions firm.
Consumers will be shifting demand from savings products to risk protection products, as a result of regulatory changes and low investment yields, Swiss Re said its Global re/insurance review 2012 and outlook 2013/14.
The study also said that huge health protection gaps in many key emerging Asian markets, including India and China, will further drive consumers towards risk protection products.
While sometimes not thought to be part of wealth management, insurance products can provide ways for people to hold assets in a way that mitigates some potential tax levies. The consultancy, Scorpio Partnership, warned over a year ago that the
insurance-based wealth management market is missing untapped potential in emerging markets.
It estimated that less than 5 per cent of all wealth management
portfolios in emerging markets included an insurance component. If that
share rose to 15 per cent in five years, this would create a market of
almost $1.2 trillion, it said.
Premium growth
Global life insurance premium growth was close to zero in 2012, but a turnaround is expected. Advanced Asian markets will continue to maintain steady positive growth on the back generally stronger economic activity – the study said that while the global economy is currently fairly weak, an improving housing market in the US, fiscal and monetary stimulus in China and a slow turnaround in the Euro area are expected to boost growth in 2013.
Emerging Asia, in particular, will experience stronger premium growth, as India and China are more fully adjusted to regulations passed in 2010/11, the study said.
Looking forward, life insurance premiums are predicted to recover to 3.2 per cent in 2013 globally, and further to 3.9 per cent in 2014. In emerging Asian markets, growth is expected to accelerate to around 10 per cent in 2013/14.
The global non-life insurance premiums sector is also looking promising for 2013, having already posted growth in 2012. The segment in Asia has maintained strong growth momentum in the past years, partly due to proactive government policies to stimulate economic expansion through infrastructure investment. Furthermore, growth will also be driven by improved risk awareness among corporations and households in the aftermath of a series of natural catastrophes in 2011/12, the study said.
Another interesting development is market liberalisation in the motor segment, Swiss Re said. China, for instance, has begun to allow foreign participation in the motor third-party liability business while also granting insurers more freedom in pricing.
"The drive towards liberalisation and deregulation will benefit consumers and help to improve the industry's overall efficiency and competitiveness," Clarence Wong, Swiss Re chief economist for Asia, said.