WM Market Reports
Asian Jurisdictions Stand Proudly In Top Ten For Economic Freedom, US Loses Its Edge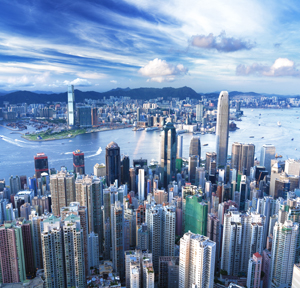 Hong Kong remained the freest jurisdiction in the world in
2012 while Asia-Pacific nations such as Australia,
Singapore and New Zealand
featured in the top-ten rankings for economic liberty as listed by the CATO
Institute, a Washington DC-based think tank.
The poll highlights how some of the most vibrant, pro-market
economies are now in Asia, with the US, often regarded as the symbol of
laissez faire capitalism, actually only managing 18th place. Even
so, China, now the world's
second-biggest economy, is still seen as a heavily regulated economy, with an
index ranking of 107th place, while India, another of the BRICs, is in
111th place.
In this year's index, Hong Kong
takes an overall economic freedom ranking, out of a possible 10, at 8.90. The
other top-10 nations are: Singapore,
8.69; New Zealand, 8.36; Switzerland, 8.24; Australia,
7.97; Canada, 7.97; Bahrain, 7.94; Mauritius, 7.90; Finland,
7.88; and Chile,
at 7.84.
The Economic Freedom
of the World: 2012 Annual Report examines 42 distinct variables, and five
broad categories, to come up with its index score. The categories are: size of government;
legal system and property rights; sound money; freedom to trade internationally
and regulation.
The rankings (and scores) of other large economies in this
year's index are the UK, 12th
(7.75); the US, 18th (7.69);
Japan, 20th (7.64); Germany, 31st (7.52); France,
47th (7.32); Italy, 83rd
(6.77); Mexico, 91st,
(6.66); Russia,
95th (6.56); Brazil,
105th (6.37); China, 107th
(6.35); and India,
111th (6.26).
The index scores of the bottom ten nations Venezuela,
4.07; Myanmar, 4.29;
Zimbabwe, 4.35; Republic of
the Congo, 4.86; Angola, 5.12; Democratic Republic of the
Congo, 5.18; Guinea-Bissau,
5.23; Algeria, 5.34; Chad, 5.41; and, tied for 10th worst, Mozambique
and Burundi,
5.45.
The US falls behind
"The United States, long considered the standard bearer for
economic freedom among large industrial nations, has experienced a
substantial decline in economic freedom during the past decade," the CATO Institute said.
From 1980 to 2000, the US
was generally rated the third freest economy in the world, ranking behind only
Hong Kong and Singapore.
After increasing steadily during the period from 1980 to 2000, the the economic
freedom rating of the US fell from 8.65 in 2000 to 8.21 in 2005 and 7.70 in
2010, it said.
For the world as a whole, average economic freedom rose from
5.30 (out of 10) in 1980 to 6.88 in 2007. Economic freedom then fell for two consecutive
years, resulting in a score of 6.79 in 2009 but has risen slightly to 6.83 in
2010, the report said.