People Moves
Summary Of Wealth Management Executive Moves - November 2012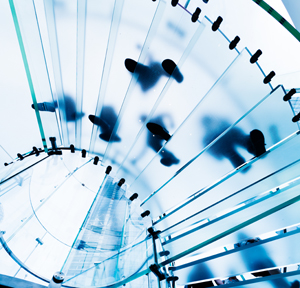 Standard Chartered's chairman for the Americas, David Stileman,
retired on November 16 after 29 years at the bank. He will not be
replaced.
Stileman became chairman for the Americas in June 2011, having
previously served as chief executive of the bank's Americas business
since late 2007. In this role he was succeeded by Julio Rojas in New
York.
Minneapolis, MN-based US Bank hired Lisa Simonson and Kato Wade as
director of financial administration and director of private client
experience, respectively, for Ascent Private Capital Management, the
firm's wealth management unit that caters for clients with at least $25
million in assets.
In a separate move, the bank also named Jorgen Gustafson as vice
president and senior portfolio manager at the Private Client Reserve - a
role in which he will provide clients with integrated and customized
investment services.
RBC Wealth Management International, a division serving high net
worth clients in Latin America, the Caribbean and the US, hired Nicolas
Seigal as branch director in Miami.
Seigal was formerly associate director of Merrill Lynch's Miami
complex and has been in the industry 18 years, having also worked in
Uruguay with Merrill Lynch and BankBoston.
At RBC, he takes on responsibility for 13 advisors in the Miami
office and a further eight in New York until a branch manager can be
found for that office. He reports to Ricardo Morean, director of
international advisory.
UBS Wealth Management Americas bolstered its broker force in
Aventura, FL, bringing in a team of advisors from Morgan Stanley Wealth
Management.
Advisors Michael Bulhack, Mario Ponczek and Douglas Ponczek
previously managed $423 million in client assets and generated $1.6
million in annual revenue.
HSBC announced new chief executives for its operations in Canada, Australia and the Philippines.
The changes come as, after more than 25 years with HSBC Group,
Lindsay Gordon will retire as president and CEO of HSBC Bank Canada and
chairperson of HSBC Global Asset Management (Canada), effective January
5, 2013.
Gordon will be appointed to the board of directors of HSBC France, subject to required approvals.
Paulo Maia, who will succeed Gordon on January 7 next year, is
currently CEO of HSBC Bank Australia, a position he has held since July
2009. Maia held a variety of senior positions with HSBC Bank Brazil
including executive director of each of the bank's main business lines,
and then deputy CEO. Maia joined HSBC in 1993.
In turn, Maia will be succeeded in Sydney by Tony Cripps on December
24, 2012, who returns to Australia with more than 25 years of experience
working with HSBC globally.
Nasdaq-listed First PacTrust Bancorp, the holding company for Pacific
Trust Bank and Beach Business Bank, added a number of senior staff to
its financial team.
Ronald Nicolas took over as executive vice president and chief
financial officer of First PacTrust on November 5, after a period of
acting as a consultant to the firm. He replaced Marangal Domingo, who
resigned following the filing of the firm's Q2 results.
Meanwhile, Lonny Robinson joined as executive vice president and
chief financial officer of Pacific Trust Bank. Previously, Domingo was
CFO of both First PacTrust and Pacific Trust – a role which has now been
split. Robinson was latterly CFO of Hamni Financial Corporation, a
publicly-traded bank holding company, and its subsidiary Hamni Bank.
Finally, the firm appointed Craig Naselow as executive vice
president, treasurer and chief investment officer of First PacTrust and
PacTrust Bank. He was previously senior vice president, treasurer and
investment executive at Aris Development Company.
New York-headquartered Goldman Sachs appointed Mark Tucker as an independent director.
Tucker's appointment expands the board to 12 directors, 10 of whom
are independent. He will serve as a member of the firm's audit, risk,
compensation and corporate governance and nominating committees.
Tucker is also group CEO and president of AIA Group, an independent
pan-Asian life insurance group. Between 2005 and 2009 he served as group
CEO of Prudential.