People Moves
Summary Of Wealth Management Executive Moves - November 2012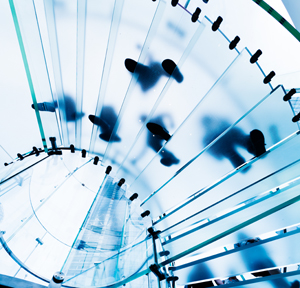 Liontrust appointed Michael Mabbutt as head of its
newly-formed global credit division. The firm will launch a Dublin-based global
strategic bond fund in the new year, subject to appropriate regulatory
approvals. Mabbutt joined from Thames River Capital where he is currently a
consulting partner.
Kevin Parry was due to leave as Schroders' chief financial
officer and director on 5 May 2013, succeeded by Richard Keers. Keers was at
the time of the announcement a partner at PricewaterhouseCoopers and was PwC's
global relationship partner for Schroders between 2006 and 2010.
Geoffrey Clarkson, group director at Tenet Group, was due to
leave in early 2013 to pursue other ambitions. Clarkson, a regulatory lawyer,
joined the group in 2000 when he moved across as part of the acquisition of IFA
Professional, a support services proposition which he developed whilst a
partner for Bond Pearce.
Verbatim Asset Management, the financial planning arm of
UK-based SimplyBiz Group, added WAY Fund Managers' chief executive Peter Smith
to its investment committee. Smith, a director of Verbatim Discretionary
Managers, is a full member of the committee. He reports into the committee for
Verbatim Discretionary Service, providing insight into discretionary fund
managers including their capabilities and how they might be used by IFAs.
UK
investment manager Quilter made three new appointments to its in-house research
team. Anubhav Rastogi and Amish Patel joined as equity research analysts while
Nick Wood joins as a collectives research analyst.
Charles Gothard of Speechly Bircham was to leave in the
spring of 2013 to rejoin Macfarlanes as a partner. Gothard trained and
qualified at Macfarlanes, the international law firm, but left to join
Speechlys in 2005.
David Gurr, head of UK financial intermediaries at
Deutsche Bank Private Wealth Management, retired. Gurr, who was appointed
managing head of financial intermediaries in 2006, was replaced by Miles
Robinson, head of Deutsche's Birmingham
office.
Grant Peterkin, senior portfolio manager at Ignis Asset
Management, left the firm to move abroad. Peterkin, who joined the firm in
April 2011, co-managed the Ignis Absolute Return Government Bond fund with
three others: Russ Oxley, head of rates; Stuart Thomson, chief economist; and
Adam Purzitsky.
Signia Wealth hired Rupert Robinson, former chief executive
of Schroders UK Private Bank. Robinson is based in the group's London office, where he heads the firm's
wealth management activities.
Standard Chartered Private Bank appointed Scott Le Flour as
a senior associate director in Jersey,
recruiting him from Coutts. Le Flour was named as an associate director for
Coutts in the Channel Islands at the start of
August.
Leo Fund Managers, the London-based hedge fund and private
equity group, appointed Ben Davis as head of sales and investor relations. Davis joined from
StormHarbour Alternative Investments where he was partner and head of investor
relations.
Boost ETP, the newly-launched UK exchange-traded products
provider, appointed Richard Kent as head of product operations and Jose Poncela
as senior in-house legal counsel. Kent was latterly a director in the
equity and fund-linked derivatives team at UBS Investment Bank, having
previously worked at Barclays Capital. Poncela, meanwhile, served as in-house
counsel at Spain's
La Caixa, as a vice president within Nomura's corporate equity derivatives
structuring group and as a structurer in the fund-linked derivatives and equity
capital market/corporate equity derivatives team at UBS.
Brown Advisory, the US investment house, added Keryn
Brock to its London-based fund sales team. She joined from BNY Mellon Wealth
Management in Boston,
where she was an advisor to US-based high net worth families, charities,
endowments and foundations.
HedgeStart, a London-based consultancy working in the alternative
investments space, appointed Laurence Parry, a former UK government
revenue specialist and experienced accountant to work in its private client tax
practice. Parry was named as a partner.
Previously, he was a specialist anti-avoidance advisor with HM Revenue &
Customs for three years.
Bruce Ely-Johnston, founder of London & Capital's
advisor solutions business, has resurfaced at Sanlam Private Investments as
head of business development.
ETF Securities appointed Melanie Svalander as director of
communications in London.
She reports to Steve Setton, head of marketing and communications. Svalander
previously worked in corporate communications at the Swiss private bank Banque
Syz & Co.
Towry, the UK
wealth advisory firm, added Pete Cormack to its Edinburgh office as a wealth advisor. Cormack
previously spent a decade as a financial planning manager at Royal Bank of Scotland. He is
also known, however, for having been a professional footballer who played in
both the English and Scottish leagues for 16 years before beginning his
financial services career at Canada Life.
The wealth and investment management division of Barclays added
private banker Debbie Cotton to its Reading
office. Cotton previously spent five years as a wealth advisor at Towry.
Brewin Dolphin named Henry Algeo to the position of group
managing director. He was previously chief operating officer.
Reech AiM Group, the international asset manager, appointed
Gary Sher and Adam Mincer as finance director and head of operations and
technology, respectively. Both appointees are based in London and report to Christophe Reech,
chairman and chief executive.
WH Ireland appointed its head of private wealth management,
Richard Killingbeck, as an executive director. Killingbeck joined WH Ireland in
mid-September. He was previously managing director of Credit Suisse's UK
private banking business, a post he took up in April 2010.
Rowan Dartington appointed Kevin Bowhay as a discretionary
fund manager, charging him primarily with growing the firm's funds under
management and supporting its expansion. Bowhay joined from Lloyds TSB Private
Banking, where he had worked for 25 years advising high and ultra high net
worth clients.
Quilter added David Soutar to its investment team in Edinburgh. Soutar was
previously joint managing partner at Castlefield Investments, where he managed
a range of portfolios for charities, pension schemes and private investors.
Mattioli Woods appointed investment consultant Stan Allen.
Allen, who will work across all of the firm's offices in London,
Leicester, Aberdeen and Glasgow, was latterly a relationship manager
at Coutts. Before joining Royal Bank of Scotland's flagship wealth brand he
worked in business and corporate banking for NatWest.