Compliance
Commentary: US Widens Probe Of Swiss Banks, Surprising Not More Are In The Net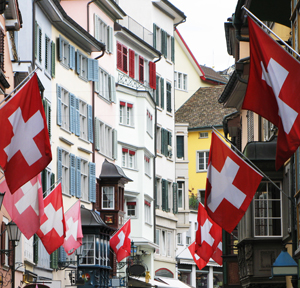 While it isn't surprising that Pictet & Cie and Bank Frey are being investigated by US authorities along with some other Swiss banks, what is surprising is that fewer than a dozen banks from the Alpine state are under scrutiny, according to US-based tax and legal expert Asher Rubinstein.
This week, reports said that Bank Frey and Pictet had been added to a list of 11 banks the US Department of Justice is investigating concerning potential tax evasion by US clients. Pictet said this week that the US authorities have launched a "general inquiry" and that it was co-operating, but has declined to give further details and elaborate on the nature of the case. Zurich-based Bank Frey did not respond to queries from this publication at the time of going to press.
Other banks known to be investigated by the Department of Justice and the Internal Revenue Service include Credit Suisse, Julius Baer, Liechtensteinische Landesbank, Bank Leumi, Bank Hapoalim and HSBC. A number of firms, including the likes of UBS, have ceased to provide offshore banking services to US clients. UBS, most famously, agreed to hand over some client details to the US and settled civil and criminal charges of aiding tax evaders in 2009. The case was seen as a historic breach of Switzerland's bank secrecy law.
The two new additions to the US list are not a surprise, Rubinstein said in a note sent to this publication. "Banking secrecy once offered in Switzerland was not confined to big banks like UBS, but was available at banks of all sizes, including the local cantonal banks and small private banks," Rubinstein said.
"Moreover, the offshore voluntary disclosure programs offered by the IRS in 2009, 2011 and 2012 resulted in over 30,000 US taxpayers coming forward and, in exchange for lower penalties and no criminal prosecution, revealing the banks, bankers, lawyers and other providers of under-the-tax-radar banking services. Thus, it was inevitable that the IRS and DOJ would get to Bank Frey and Pictet sooner or later," he continued.