WM Market Reports
EXCLUSIVE INTERVIEW: Crossbridge Capital On The Promise, Challenge Of Turkey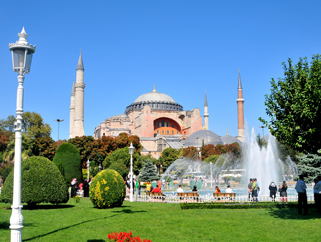 Turkey recently was upgraded by Fitch to investment grade status. Can you explain, beyond the obvious, what is the significance of this?
One major development of the recent past has been Turkey's upgrade to "investment grade" level by Fitch ratings. Although the market norm for being on the radar of worldwide investment vehicles is having the investment grade rating from at least two out of the three major credit agencies, either Moody's or S&P or both will have to upgrade their ratings as soon as possible, because the economics point to investment grade and it's only going to show work not properly done if any of these agencies stay behind for too long.
Among the well-documented benefits of the upgrade of a country, like increased FDI, better sustained growth and increased economic activity, there are also significant potential opportunities from the wealth managers' point of view.
As firms like ours already know and have successfully implemented over the years, most new client wealth is created through merger and acquistions and foreign direct investment and it's a very strategic necessity to have merchant banking and private banking services all in one place and in the same platform.
Likewise, the investment grade rating will undoubtedly increase the amount of wealth to be managed as well as the required quality of services offered. This is another area we are strongly positioned at both outside and inside of Turkey (through local partnerships) for our Turkish clientele.