WM Market Reports
EXCLUSIVE INTERVIEW: Crossbridge Capital On The Promise, Challenge Of Turkey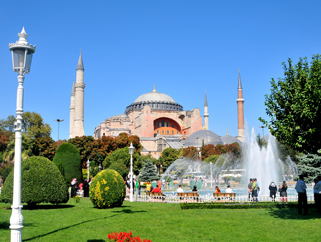 What sort of challenges remain for Turkey to be a wealth management centre?
Wealth management opportunities in a certain market are a combined function of the market attractiveness and market entry business conditions. Market attractiveness combines metrics on the potential of the market and its suitability as a platform. We can name market stability, wealth management profitability and potential customer base as the most important attributes in these metrics.
Among the main factors determining market entry business conditions are ease of entry, regulation, recruitment and competitive landscape. Turkey excels in the majority of all the above-mentioned areas. It has a well-regulated financial services sector with no limitations on foreign investments. Its HNW and retail clients are separately serviced either through private banking divisions of retail banks or by independent local external asset management companies (Crossbridge Capital is already working with major ones in the local markets supplying them product expertise and solutions). It has a highly-educated and young work force with competitive compensation levels.
Does the geo-political situation (proximity to Syria, the Kurdish issue, etc.) give any cause for concern?

Although on geo-political grounds there are a couple of turbulent issues with potential to give Turkey some headaches - like the Syrian conflict, Kurdish unease and secular/non secular differentiation in parts of the society - all things considered these are neither too new nor too likely to cause political instability given the government's 10-year long service history and ever-increasing (50 per cent in the last elections) support of the Turkish nation.