People Moves
Citi Names Country Officer, CEO For Hong Kong And Macau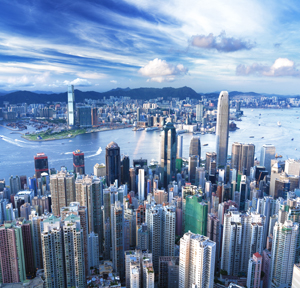 Citigroup in Hong Kong has named a new country head and CEO For Hong Kong and Macau.
Citi Hong Kong has announced a new country officer and chief executive for Hong Kong and Macau.
Effective 1 January 2013, Weber WP Lo assumes the lead role, replacing Shengman Zhang, who will continue his role as co-chairman for Citi Asia-Pacific, the bank said in a statement.
Lo is currently the head of the consumer banking business in Hong Kong and Macau, covering retail banking, investment, insurance, credit card and consumer lending, as well as commercial banking. He joined Citi in 2000 as head of Citigold, the wealth management business.
Aside from his present position, Lo is also the chief executive and executive director of the board for Citibank Hong Kong and a member of the board of directors for China Guangfa Bank in China.
When he takes over in January, he will be responsible for all businesses across the Citi franchise in Hong Kong and Macau, joining the Citi Asia-Pacific Executive Committee. He reports directly to Stephen Bird, CEO for Citi Asia-Pacific.
The appointment comes as Citi continues to strengthen its position in the region. In June, the bank appointed Jonathan Larsen to help boost its global retail banking business as its Asia-based head. This is the first time that this role is based in Asia-Pacific. In August, Citi opened its flagship Citigold branch in Shanghai for high net worth clients.
In its third-quarter results, Citigroup said private bank revenues increased by 8 per cent to $590 million from the prior
year period, driven primarily by North America lending and deposits.