Company Profiles
EXCLUSIVE INTERVIEW: Clients Must Drop Investment Assumptions To Protect Wealth - Presidio Group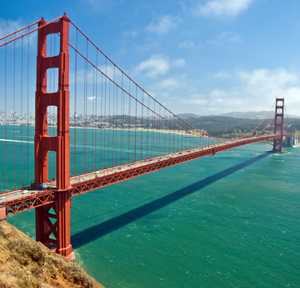 "Transparency is almost a buzzword. It is now easier for people to get information and understand what is going on," he said.
"One important question is how trust is evolving. We should be holding ourselves accountable and give clients tools to hold you accountable," he said.
"We help the clients answer the question as to what their real needs are," he continued. "To be effectively trusted, that means you can tell them [clients] things they might not always want to hear. Good advice is most needed at the top and the bottom of the cycle," Palmer said.
Avoiding conflicts
As a standalone business – Presidio Group is not part of a large bank – the firm is able to demonstrate a lack of conflict of interest to clients, which is very important in the wake of the recent financial turmoil, he said.
"We are going to have problems with large organizations that insist on being manufacturers of products and distributors of product trying to put on the hat of also being advisors. The turmoil inside those organizations causes a lot of the concerns that lead to regulations. That does not put much attention on the value that clients should be getting. The fiduciary responsibility is to their shareholders and that will continue to be an issue," he said.
"We will continue to see a flow of the advisors moving from that fractured model to a model were they can give best advice," Palmer added.