Asset Management
FEATURE: Europe's Wealth Managers Are Just Not That Into Venture Capital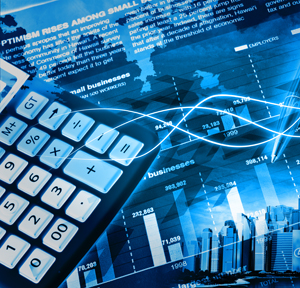 Still grounds for hope
But Preqin is certainly not going to write this sector off. "Industry-wide performance for the venture space is relatively flat right now, but despite this outperformance is still possible," it said in a note to this publication.
"With a great deal of innovation occurring in fields such as social media, healthcare and with companies outsourcing their research and development to start-ups, there are certainly opportunities for investors in the venture capital space. The key issue for institutional investors is fund manager selection. Due to the significant gap between the top and bottom performing venture capital funds, investors have to be confident in their abilities of sourcing those managers that can offer the highest potential for investing with 'home run' companies and deliver higher than average returns," it added.
That there is a need for seed financing and support for small firms is not in doubt. A few days ago, it was reported that Bibby Financial Services discovered a "huge shortfall" in the level of funding available, despite claims by banks that they are approving most applications for lending.
According to the European Private Equity and Venture Capital Association, in 2011 fund-raising increased by 80 per cent to €40 billion (about $52 billion) from 2010's level. Interestingly, venture capital contributed to this trend with its 50 per cent increase in 2011 from the previous year. Among early-stage venture capital funds, €1.9 billion was raised in 2011, a rise from €1.0 billion a year before; among late-stage venture capital funds (focusing on older firms), the amounts were €1.0 billion and €600 million for 2011 and 2010 respectively. In contrast, private equity buyout funds raised almost €26 billion last year, although that amount is way below the €65.4 billion for 2008.
Meanwhile, 135 venture capital funds were raised last year, the association said, with government agencies providing the single-biggest chunk of money, at 34 per cent. As for family offices, they only provided 2.1 per cent of venture capital funds last year; private individuals accounted for 14.1 per cent, and banks made up 9.8 per cent (not all of such banks might be acting for wealthy clients, however). Data on investments as a share of GDP show that in Europe, not a single country has an example of venture capital investments making up more than 1.0 per cent of GDP. (The largest, Luxembourg, has a percentage ratio of just 0.24 per cent).
The European Commission has weighed in on the subject of why Europe's venture capital industry is not – yet – following in the footsteps of Silicon Valley legendary firms such as Sequoia Capital or Kleiner Perkins Caufield & Byers. (That's not to say there are not significant European firms, such as Index Ventures.) The Commission notes on its website that Europe's market is still fractured by separate rules and tax codes among different EU member states. The Commission says it is looking at how to forge a more unified market. This will take time, as demonstrated by the length of time to create a pan-European funds market.
European venture capital is not yet a big draw for the wealth management sector even though high and ultra net worth individuals do commit to venture capital and in non-trivial amounts. If wealthy investors are going to get behind the vital growth engine of venture capital, it is likely to only happen when people cease to demand such a high price for liquidity and when the market environment for encouraging small firms to take flight turns far more favourable. Let's hope the wait is not too long and budding entrepreneurs get the funds they need.